"It is scientifically proven that glass constructions create a pleasant and healthy environment: light, air and being busy with green contribute positively to mental and physical health"
Jeroen Smiemans, directeur Smiemans
Glass constructions in the care sector
Better care by creating the perfect facility
Would you like to extend your health care facility with a glasshouse: a tailor-made glass building where your people will feel good? At Smiemans Projecten we design and build excellent quality glass & aluminium constructions for day care activities in the health care sector and for schools. Effective glasshouses that stand out in terms of their performance, affordable price and looks. In this time of budget cuts, the reasonable pricing and fast construction process of glasshouses are added bonuses.
Tailor made glasshouses
Controlled daylight and climate control
It feels good to be in a transparent and light glasshouse. That's why they are ideal for day care centres, convalescence, physical training, social activities or workshops. Everyone will enjoy the safe, protected sense of being outside yet being inside in a glass building: from children to senior citizens. Also their professionals love working in them! And full-fledged buildings with a minimal ecological footprint have more advantages...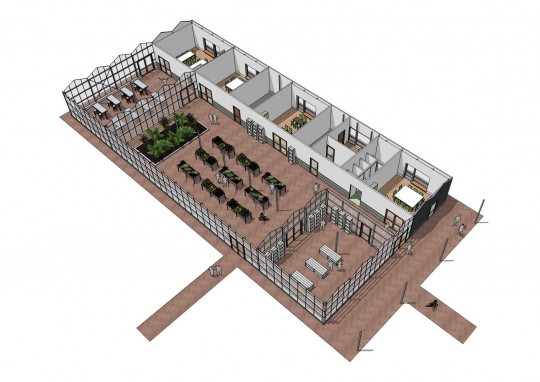 Glasshouses with many advantages
Sustainable, affordable and healthy
What does an optimal activity location or daytime space look like? The answer is increasingly referring to the factor "light". Daylight is healthy and has a healing effect. It has been scientifically proven that, for example, depression decreases and dementia is curbed. In addition, a glass environment is cheaper, "greener" and more flexible than traditional construction.
Our projects are the proof
Unlimited possibilities
With half a century of knowledge and experience we have realized glass constructions for various care institutions to 100% satisfaction, such as a day-spending room and an activity centre. Unique buildings with different zones (catering, sanitary facilities, etc.) where we can reduce energy consumption. All projects with controlled daylight and optimum climate control. The additional benefits of fast construction and low (maintenance) costs are important extras.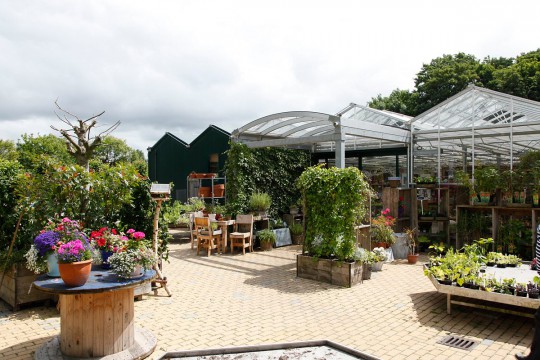 Our most recent projects
Information about our realized projects:
Do you also want to improve the quality of care?
Benefits of our glasshouse:
Daylight is healthy
Humans and animals love green, green loves light
A glasshouse is affordable and can be realized quickly
It gives the feeling of living outdoor with a pleasant climate
Our glasshouse is sustainable and has low maintenance costs