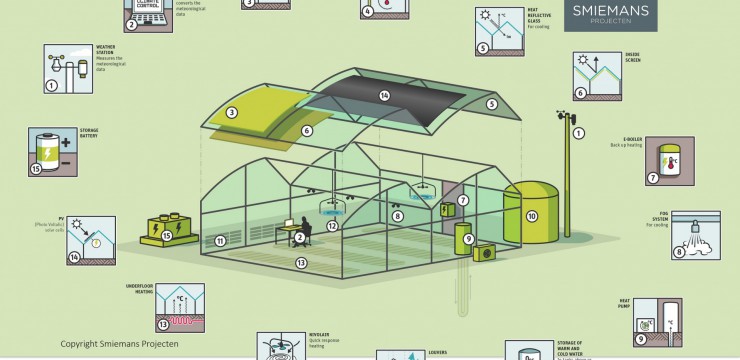 Your wishes are the starting point.
The final result is a made-to-measure glass construction with a suitable climate.
Where every detail counts!
Botanical garden in the desert of Kuwait
With the botanical garden in Kuwait we realized perhaps the most appealing example. There is a pleasant European climate inside, while outside the mercury can rise to 50/60 degrees. Plants from all over the world grow and flower in the enormous 3,500 m2 botanical glasshouse with 6 different gardens and 4 different climate zones.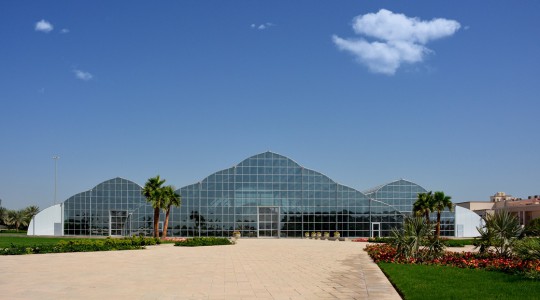 GPR Certificate for energy neutral workplace VB
The SP Small Span construction that we used for the atrium of the new VB office is ideally suited for achieving a perfectly balanced indoor climate. The movable sunblinds control the irradiation of the sun and the natural ventilation is perfectly adapted to this. In addition to solar panels and triple glass, preparations have already been made for a connection to the geothermal network. All in all, this has resulted in achieving the GPR certificate with extremely high scores, making the property one of the top in the Netherlands in terms of sustainability.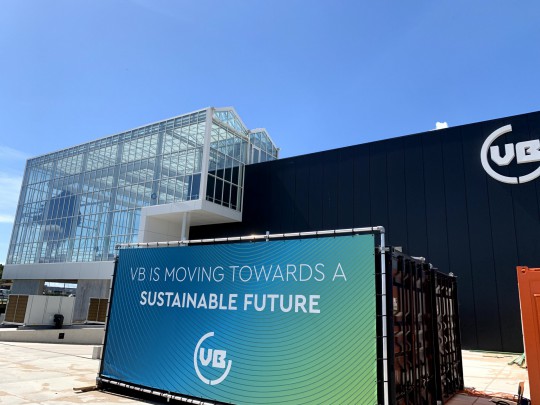 Successful techniques and materials
In other projects, successful experiences have been gained with technologies such as heat and cold storage, heat pumps, solar panels and extensive insulating materials. In the event of overcapacity in its own energy supply, the garden centre can even function as a power plant that supplies electricity back to the grid! For more energy saving measures - click here