"Nowadays, energy-saving measures have a faster return on investment"
Ferry Breugem, senior sales manager
Building Energy-efficiently
Saving energy in glass structures
Which measures are most effective?
Investing in sustainability is becoming increasingly interesting and therefore more important due to rising energy prices. But what energy-saving measures are there?
As your 'Knowledge based builder' we are happy to inform you about the energy-saving options for the long and short term.
Saving energy on the short-term:
Make sure that you save optimally with the current resources by, among other things:
Make employees aware of energy problems and energy loss. Easy steps are practical matters, such as keeping doors closed, setting a thermostat and turning off lights on time.
Change your heating behavior now that the weather is getting colder outside by adjusting the temperature downwards. In warm departments, for example up to a maximum of 18 degrees. In departments where no heat is required, the heating can be turned off.
Control the climate manually, instead of automatically. In the winter months, the vents in the garden center are closed (manually operated) and when the sun loses its power, the screen cloth is closed, so that the heat remains in the garden center for longer. Give a little bit of air in the morning because of condensation.
Make sure that you make the current installations as efficient as possible by, among other things:

LED lighting instead of fluorescent lighting or traditional lighting.
Purchase infrared electric heaters in offices instead of heating on gas. This is certainly a good solution when using solar panels.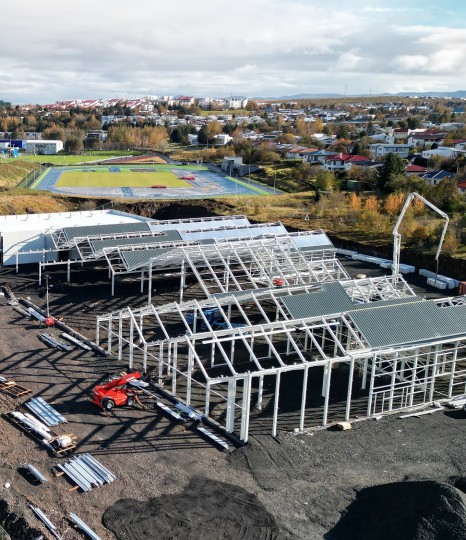 Medium-term measures
Make sure you insulate your current garden center or building better by, among other things:
New deck and/or facades, with better insulating values.
Draft excluders and other energy-saving measures. Grants are often available for this from municipalities;
Apply a flat screen cloth to reduce the volume of the greenhouse;
Check the roof and facade for poly plates and renew if necessary. The best insulation is sandwich, if possible;
If there is no insulating glass in the facades, make a double wall on the inside. In this way the appearance remains the same on the outside;
Insulate drains where possible;
Provide draft doors or a revolving door;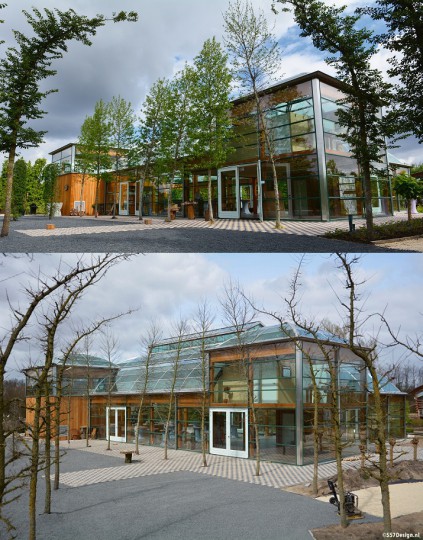 Let nature lend a hand
Ensuring that your current glass construction is better protected against heat or cold in a biophilic way
Provide deciduous trees against the facade of the garden center. In the summer the tree is a sunshade and in the winter the sun heats the property through the bare trees. Planting ensures that 85% less heat is radiated against your wall or roof.
Water collection in a pond/lake located next to the building provides natural cooling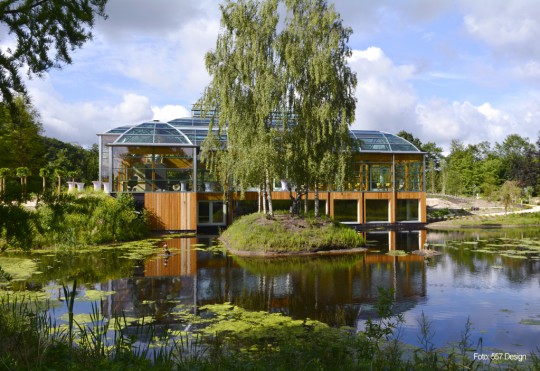 Long term energy savings
Invest in a solution where you are as independent as possible from the current gas
Drilling ground for geothermal energy, then you can get rid of the gas between 95-100%. This also has the advantage that you can cool via the source in the summer, which can also provide a better climate in the hot summers;
The installation of solar panels on the garden centre/warehouse or covered parking spaces;
Use this generated power yourself as much as possible, you can use the superfluous generated power:

Filling an insulated heat buffer tank during the day and then use it at night;
Deliver back to the grid;
Store in batteries for later use;
Using it for charging stations for cars, there is a general shortage of charging stations and this gives you local bonding and earns you money.

Installing an electric heat pump (-55 °C water), with which you can heat and cool, if the heat pump is not sufficient, install an E-boiler (– 90 °C water);
Using alternative energy sources such as geothermal and wind energy.