Flora Botanischer Garten Köln
Special glass construction in well-known botanical garden "Flora" in Köln

| | |
| --- | --- |
| Place | Cologne, DE |
| Surface | ± 3,000 m2 |
| Architect | Königs Architekten |
| Realisation | 2020/2021 |
| Design | U-construction with three curved glasshouses |
| Purpose | Botanical glasshouse |
Technically advanced project for Flora und Botanischer Garten Köln
Walkway in highest arch of 17 metres
For the famous botanical garden "Flora und Botanischer Garten " in Cologne, EdenParks, part of Smiemans, is building this year an exceptionally special glass construction by architects Königs.
Footbridge in 17 meter high arch 
The gigantic construction has a U-shape in which three curves merge together. The middle arch has a height of no less than 17 meters, which is comparable to a six-storey flat. Due to this enormous height, there is room for a footbridge, allowing visitors to admire the tropical plants from a great height.
Watch our construction video: https://youtu.be/prHSUbzDxSM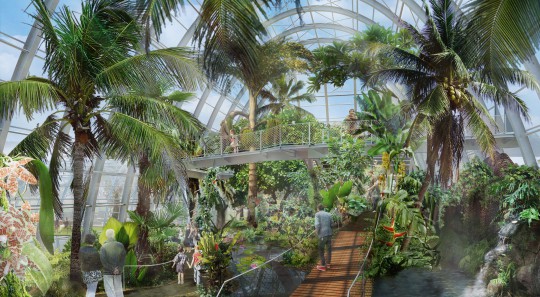 Glass palace with ± 4,500 m2 of glass
Architect Königs has succeeded in using as much glass as possible, as much as 4,500 m2 of insulated glass, in the construction. Due to the minimal use of steel, this light construction allows as much daylight as possible for the special exotic plants in the greenhouse. In the botanical greenhouse with an area of ​​3,000 m2, a tropical and a desert climate are simulated.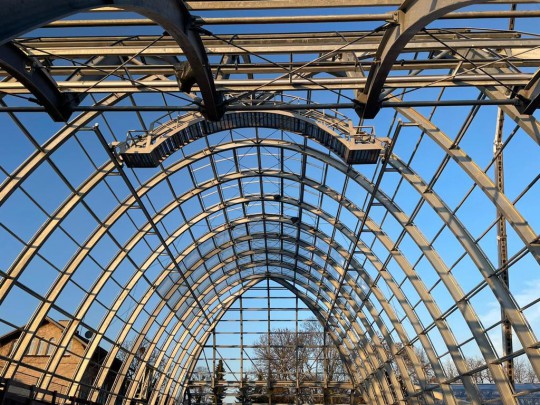 Orangerie and walkways 
In addition to the botanical greenhouse, we are building an orangery that is connected with a canopy. In this way, visitors can comfortably walk to another existing greenhouse even in bad weather.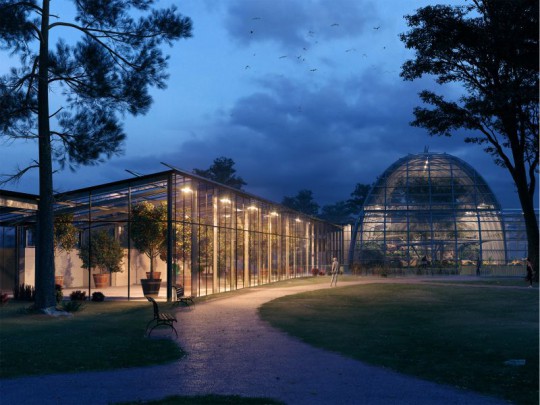 History of our curved and botanical greenhouses
The use of round shapes in glass constructions is something Smiemans Projecten is known for. The arches of this botanical greenhouse can be compared to our project for the Goethe University in Frankfurt am Main, built in 2012. This project was also designed by Königs Architekten. Glass constructions by Smiemans Projecten can be found in many famous botanical gardens, like the Keukenhof, Hortus Botanicus Leiden, Inverewe and RHS Wisley .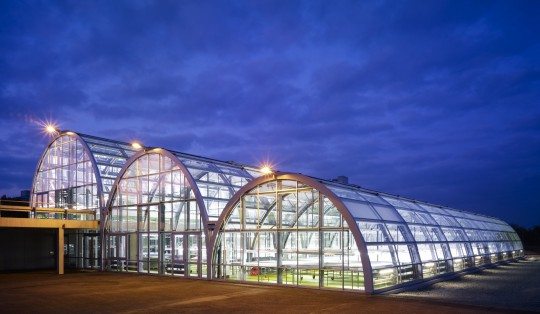 Looking for the specialist for your botanical glasshouse?
Count on us for smart advice and innovative solutions!
Clear advice about innovations and possibilities;
Guidance on all facets from start to finish;
Always the latest technologies and systems;
Insured for service and warranty.