Botanical greenhouse 'The Glasshouse' for RHS
Place
London, UK
Opening
2007
Surface
5,500 m², maximum height 12.5 meter
Client
Royal Horticultural Society
Occasion

200th Anniversary

Use
Recreation, Education: with over a million visitor a year
Cultivation of plants and trees from all over the world
Assignment
We built the entire structure and installed and commissioned all climate, mechanical and electrical services.
Prestige project receives 1 million visitors a year
In addition to striking constructions for clients such as Keukenhof, Floriade 2002 and the horti botanists (University of Leiden and Frankfurt), Smiemans Projecten also completed a prestige project near London. For the internationally renowned British Royal Horticultural Society (RHS) we realized a special educational greenhouse in Garden Wisley, now known as "The Glasshouse" and good for 1 million visitors a year. Smiemans Projecten built the greenhouse, including all climate and energy installations.
Opening by Queen Elizabeth
The curved HighLight construction has been applied here in a unique design: maximum heights of the arches are more than 12.5 meters high and the total surface area is over 5,500 m2.
The characteristic round shapes provide a fantastic classic-modern look. In The Glasshouse everyone can experience the tropical and sub-tropical flora: see, smell and feel. The setting is spectacular with a waterfall, rocks, caves and a huge variety of plants and trees.
Queen Elizabeth officially opened The Glasshouse on June 26, 2007 to mark the 200th anniversary of the RHS.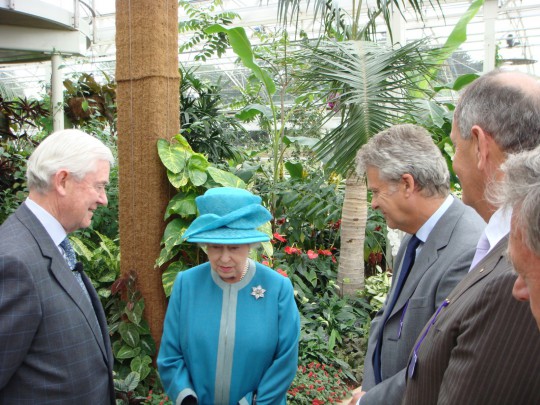 Three climate zones of 'The Glasshouse'
There are three climate zones, a humid, a dry and a tropical climate (high temperature and high humidity). The RHS organizes an annual butterfly show in the tropical zone, which is very impressive, as evidenced by the million visitors each year. The Glasshouse transforms into a tropical paradise with more than 6000 free flying exotic butterflies.
Excellent climate, prosperous growth
The RHS experts in Wisley are extremely satisfied with the successful growth and flowering of all exotic plants, thanks in part to the excellent light and climate conditions.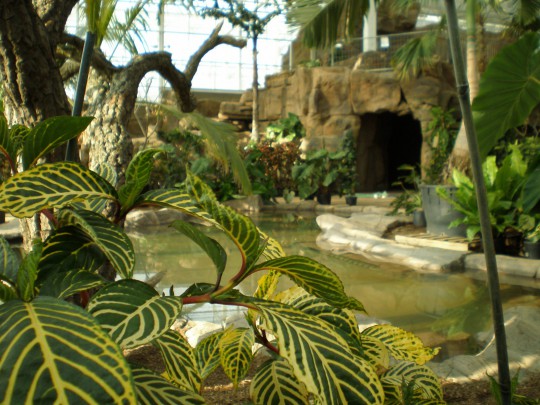 The Clore Learning zone
In addition to the 'The Glasshouse', we also built a Venlo construction for cultivation greenhouses, technical rooms and classrooms. Educational activities are central here. With the name 'Clore Learning Space' and the 'Growing Lab' visitors get information about plants by doing it themselves and they see how professional gardeners work. More info: https://www.rhs.org.uk/gardens/wisley/garden-highlights/the-glasshouse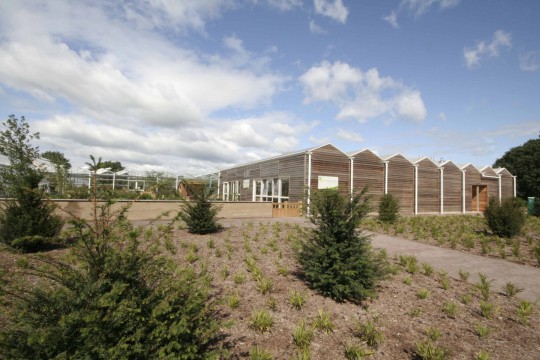 Events for all their visitors
Every year many events are organized in The Glasshouse that attract many visitors, such as the butterfly show and the light show Glow.