Venlo construction for Dutch pavilion
The World EXPO, the world famous exhibition which takes place every 5 year on a different location, was in 2015 in Milan, Italy. EdenParks, which forms part of Smiemans Projecten, had been given the honour of building the Dutch pavilion, not least because of its expertise in construction of such buildings for public use.
More than 20 million visitors
EXPO Milan took place from 1 May to 31 October 2015. The theme of the world fair will be "Feeding the Planet, Energy for Life". No fewer than 140 countries were exhibiting innovations in the field of healthy, safe and sufficient nutrition. The exhibition was 1.1 million square metres in size and attracted more than 20 million visitors.
Circular building
EdenParks, part of Smiemans Projecten, had the honor to build the Dutch glass pavilion, as we have the expertise in the field of buildings accessible to the public. In addition, we were also responsible for finishing and moving the pavilion to a destination to be determined. Glass structures are highly innovative buildings that have a minimal ecological footprint. After a long time, the buildings can be flexibly adapted, moved and even recyclable.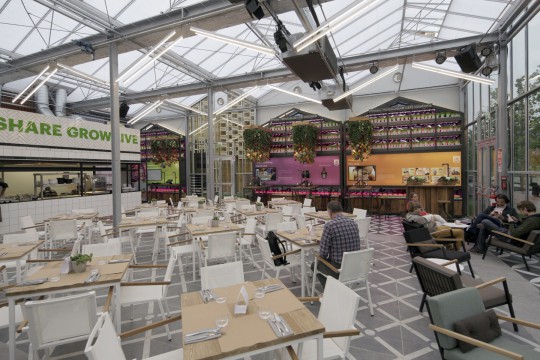 Favorable climate in pavilion for the Netherlands
Dutch business and food related organizations held presentations, meetings and dinners in the pavilion in the greenhouse. The temperature inside the pavilion to be built was important as it gets hot in the summer in Milan. A pleasant climate has been regulated with various techniques such as special polycarbonate sheets, heat-resistant glass and an advanced cooling system.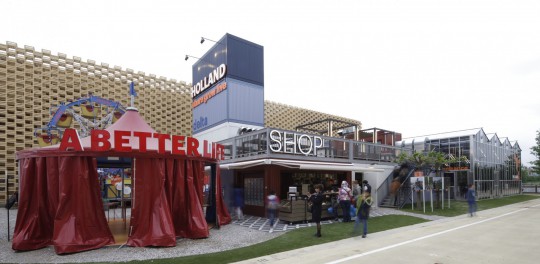 Multifunctional building for presentations and meetings
The organisers opted for a glass construction, thus providing a direct reference to the horticultural industry. The pavilion provided a space where the Dutch business community and nutrition-based organisations can hold presentations and meetings, as well as entertain guests.
The pavilion is a multifunctional building. Due to its fast completion time, affordability and the fact that it can be dismantled and rebuilt easily elsewhere, the construction is extremely durable.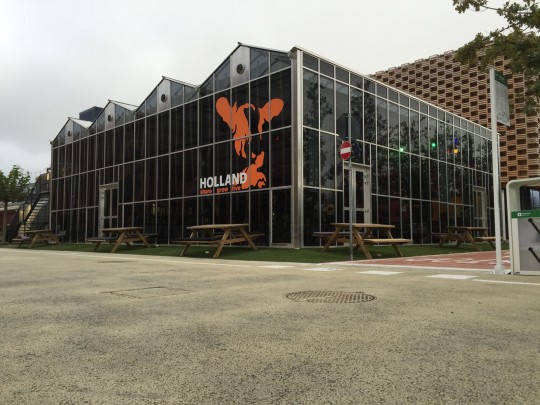 Looking for the expert of commercial glasshouses?
Count on us for smart advice and innovative solutions!
Clear advice about innovations and possibilities
Guidance on all facets from start to finish
Always the latest technologies and systems
Insured for service and warranty