With ± 12,000 m2 largest garden centre in Denmark
| | |
| --- | --- |
| Place | Tilst, Denmark |
| Realisation | 2020 |
| Surface | 11,862 m2 |
| Design | Breddels Architecten (NL) / Rambol (DK) |
| Type of structure | Asymmetrical roof structure |
| Purpose | Garden centre and restaurant |

New state of the art garden centre
In the northwest of Denmark, near the city of Århus, Smiemans is constructing a new garden centre of ± 12,000 m2 for Plantorama.
Escalator to visit restaurant with natural daylight
The central building in which the entrance to the garden centre is located has a flat roof and a mezzanine floor. Customers can use an escalator to visit the restaurant, which receives natural daylight from the integrated transparent roof lights. On this roof PV panels are installed to generate the additional electricity.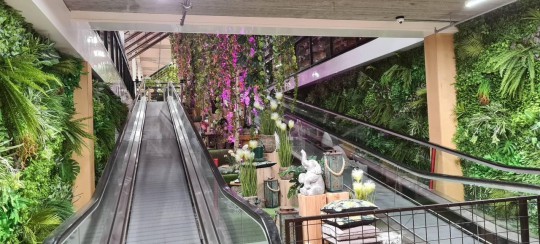 Best use of space and pleasant for customers
To increase functionality and make the best use of space, the warehouse is also carried out in the same way at the rear of this building. The majority of the outdoor garden will be covered with 'open air' plastic curved greenhouses to provide protected and pleasant outdoor sales for customers.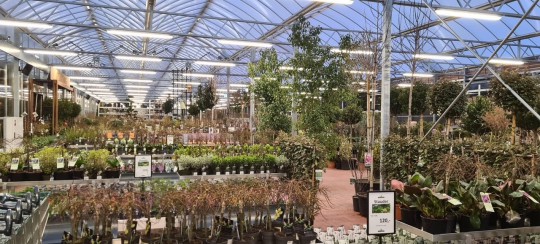 Asymmetrical roof with PV panels 
On both sides of the central main building, asymmetrical roof constructions have been build for the cold and warm departments of this garden centre. With this design we achieve two optimal slopes, one using the long, flatter roof slope, facing south, with highly insulated non-translucent panels. This avoids direct sunlight and heat build-up to enter the building. This roof is ideal for solar panels. The north steeper roof pitch is used for transparent PC panels that provides the required diffuse natural daylight to enter the retail space in a comfortable way. 
Sustainable experience centre
The total of ± 1.000 m2 of solar panels will generate an additional amount of electricity and therefore also a considerable CO2 saving. In addition, LED lighting will be used everywhere.
Special wide rain gutters have been developed by us to avoid any inconvenience during extreme rainfall and to collect all the water for irrigation of their plants. With the construction of this sustainable experience center, Plantorama shows that the environment is of paramount importance.
Asymmetrical roof structure gives contemporary character

The asymmetrical roof structure in combination with the central building, which has a flat roof, gives it a contemporary character. The new garden centre with a size of approximately two football pitches will be used as an experience centre, just like the other locations. In addition to the garden centre and restaurant, there is also a farmshop, a large pet shop and 'Playland' for the little ones. This is how Plantorama creates an experience for the whole family.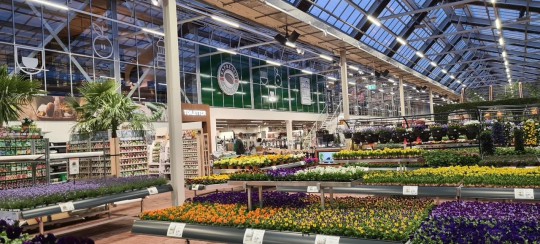 Two new experience centres for Plantorama
This special design will give an extra push in terms of size and appearance to the expansion drive of this successful garden centre chain. Plantorama, only 33 years old, already has 11 establishments. The 12th location in Tilst will be Denmark's largest garden centre. At the same time we were also building another establisment in Hørsholm. Both experience centres were festively opened at the end of March.
We are delighted with these new developments that we will be able to integrate in Tilst, Denmark's largest garden center

Peter Vang Christensen, CEO Plantorama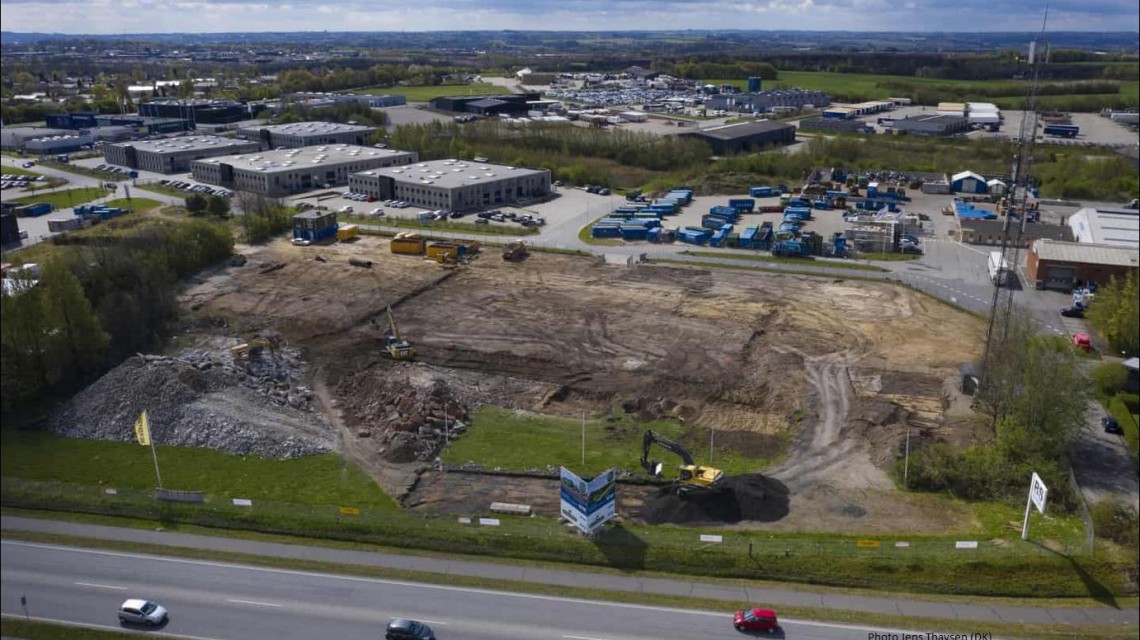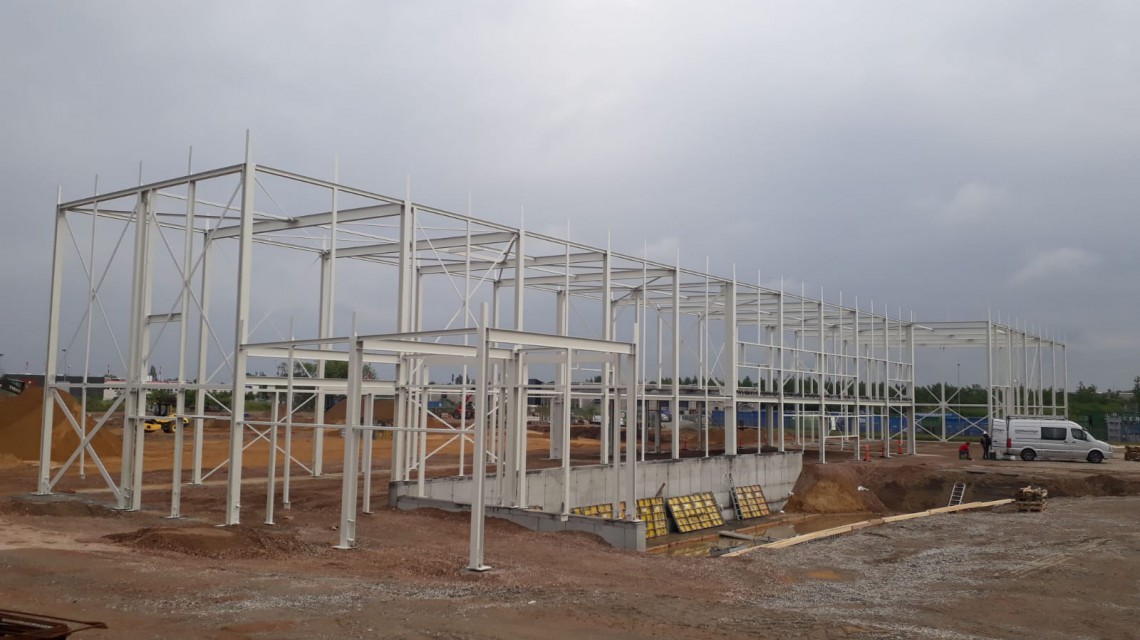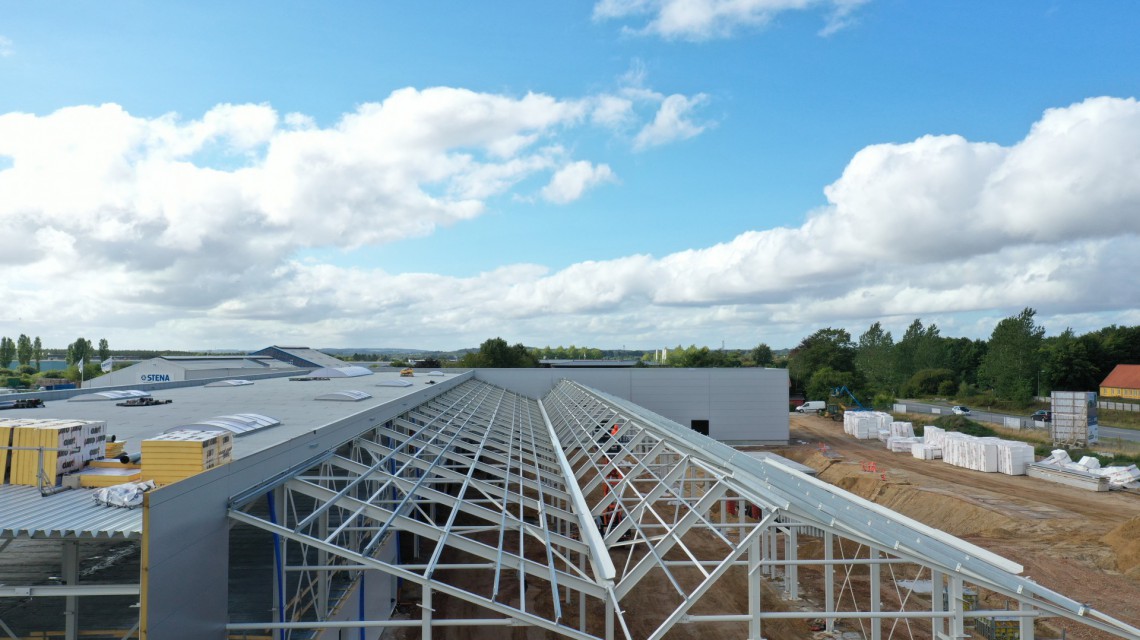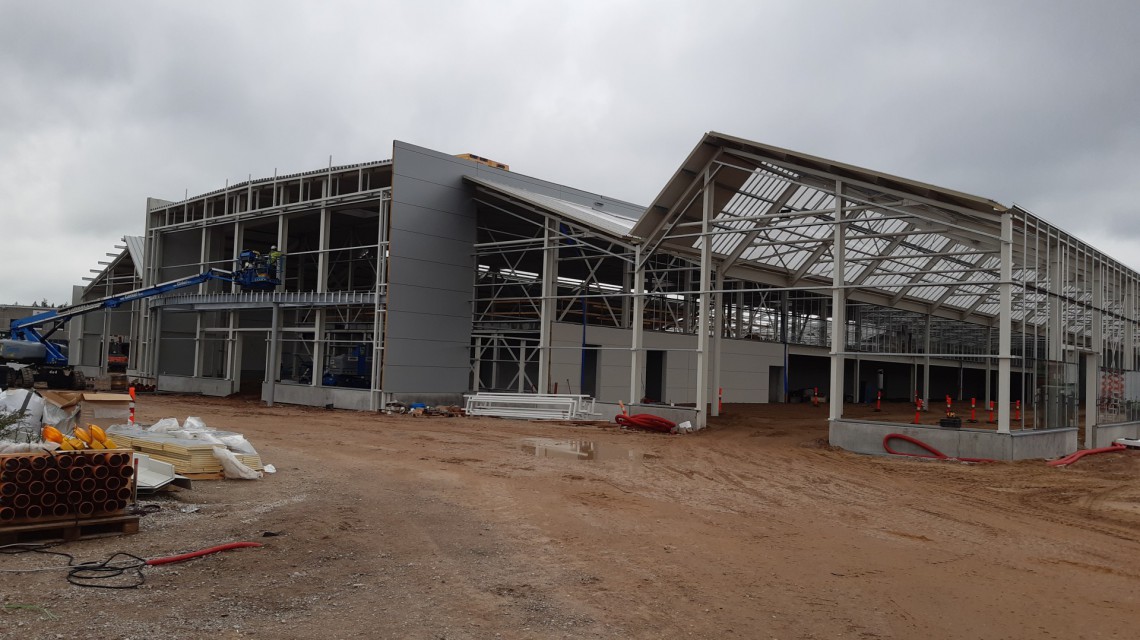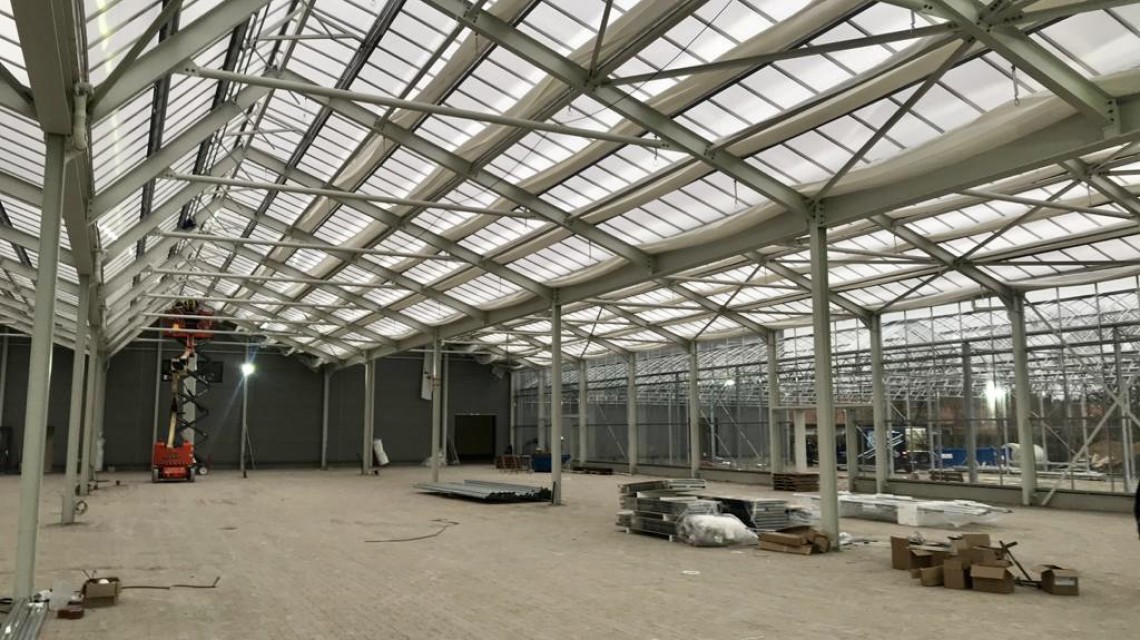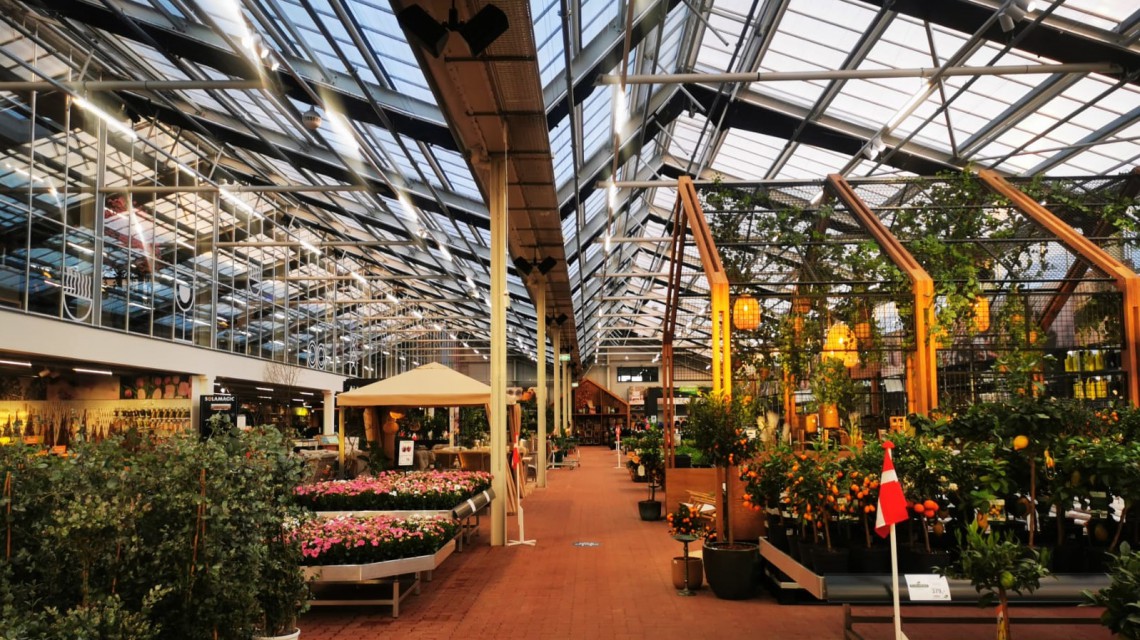 Looking for the specialist for your garden centre?
Count on us for smart advice and innovative solutions!
Clear advice about innovations and possibilities
Guidance on all facets from start to finish
Always the latest technologies and systems
Insured for service and warranty