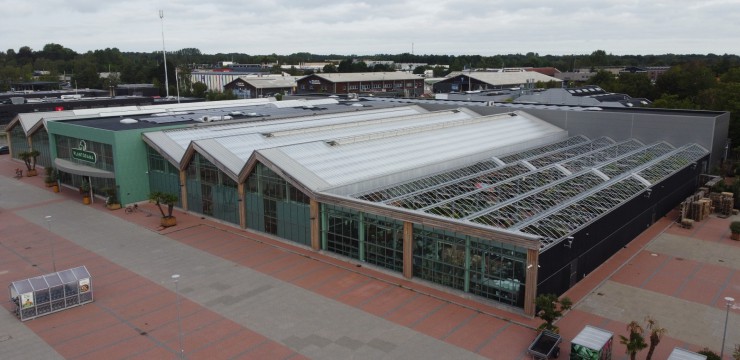 Sole supplier of Rovero:
The Rovero Roll-Air system is ideal as an additional retail space because it better protects products, improves the shopping experience and increases sales by extending the selling season with outdoor products. We are proud to be the only company that supplies this system for turn-key garden centre projects.
Roll Air Retail
The flagship of the Rovero portfolio is the Roll-Air retail, featering a roof that can be fully opened or closed in just one minute. The robust patented rolling system smoothly and tightly rolls the entire roof up to the peak. This allows plants, staff and customers to enjoy the pleasant outdoor environment.
Garden centres love the flexibility of indoor and outdoor experiences. Whenever the weather permits, the roof can be opened to provide an outdoor experience. If necessary and without hassle, it can provide shelter from rain, hail and cold.

Jacco van Delden, Managing Director Rovero
Quicky adapt to changing weather
In order to expand our product range and create an optimal shopping experience in our garden centre, it is possible to use the "Roll-air Retail" roof construction to cover not only the cold sales area, but also the adjacent outdoor garden.
With the introduction of a Roll-air greenhouse, customers now have the option of selecting plants even in rainy weather. It also helps to improve the quality of the outdoor plants as they are less exposed to changing outdoor conditions.
More information about Rovero: https://rovero.com/roll-air-retail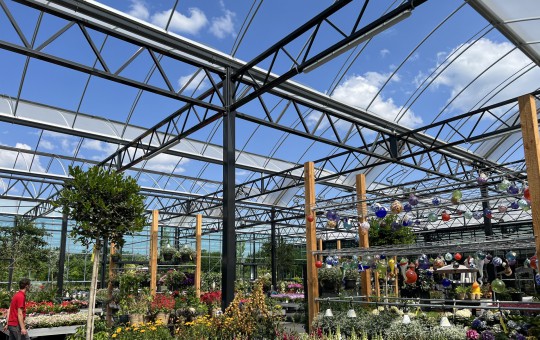 Cooperation with benefits for our clients
By cooperating with Rovero, we can now integrate Roll-Air Retail better and more efficiently in our turnkey projects, like we did for Abbing Buitenhof, Plantorama Tilst and Horsholm
The cooperation with Rovero allows us to integrate the Roll-Air retail, a roof that can be fully opened or closed in just one minute, in our turnkey projects.