Planon Innovation campus (NL)
Biophilic glass construction as the workplace of the future

| | |
| --- | --- |
| Place | Nijmegen (NL) |
| Realisation | 2019/2020 |
| Design | Gradussen Architecten |
| Type | Venlo |
| Purpose | workplace, recreation room and showcase of their products |
Biophilic glasshouse as innovation campus
It is known that glass constructions can be used for countless purposes. Smiemans Projecten mainly realizes buildings accessible to the public, such as garden centres, botanical greenhouses and in this case a biophylic glasshouse for the Planon head office.
Building biophilic means that natural elements are visible and tangible. And where is that experience better than in a greenhouse. Because there you can play with the sunlight, feel natural ventilation and hear the rain ticking on the glass.
Glass construction fulfills several goals
Planon Software is the global market leader in the development, implementation and maintenance of innovative software for property management and facility management. A glass structure is being built between the existing office in Nijmegen and the newly purchased office. This Venlo greenhouse with an area of ​​more than 500 m2 has several goals:
  a place to work,
  a place to socialize,
  a showcase where they can receive customers to show their systems
  and a place that is built in a sustainable, energy-neutral, Biophylic way.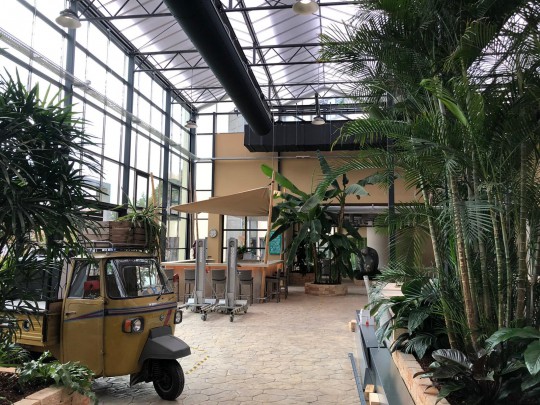 Experience nature in an energy-efficient greenhouse
The Venlo glass construction will be a meeting space with an auditorium and is designed as a subtropical inner garden. The materials used are circular and sustainable. The PV panels on the roof contribute to an energy-neutral building. Thanks to our expertise, we know exactly how we can realize the optimum climate in an energy-efficient way.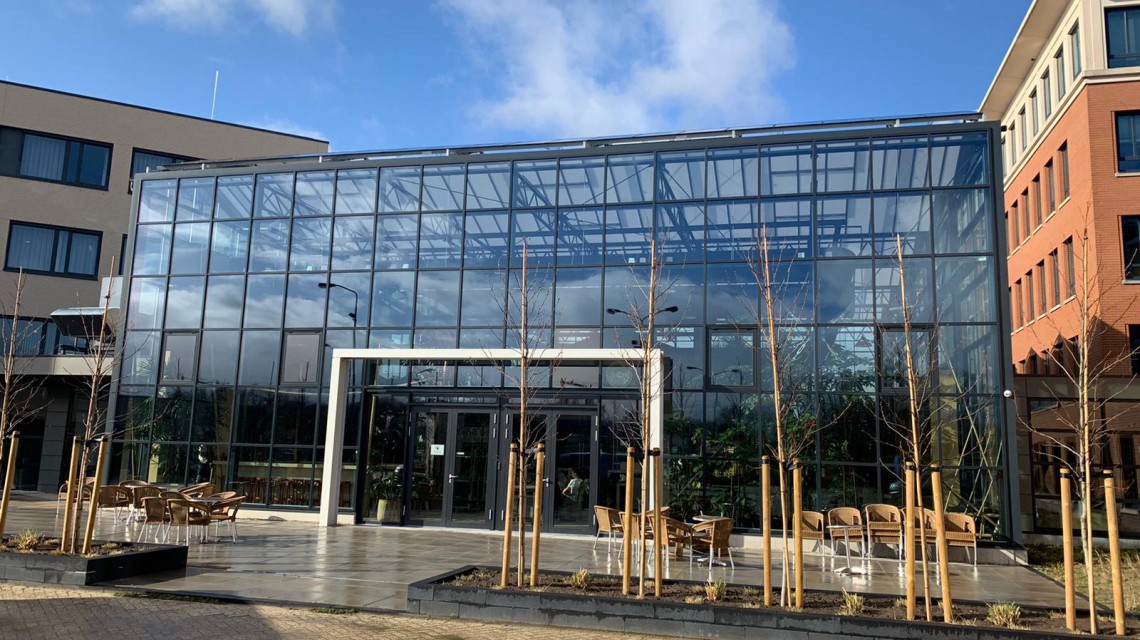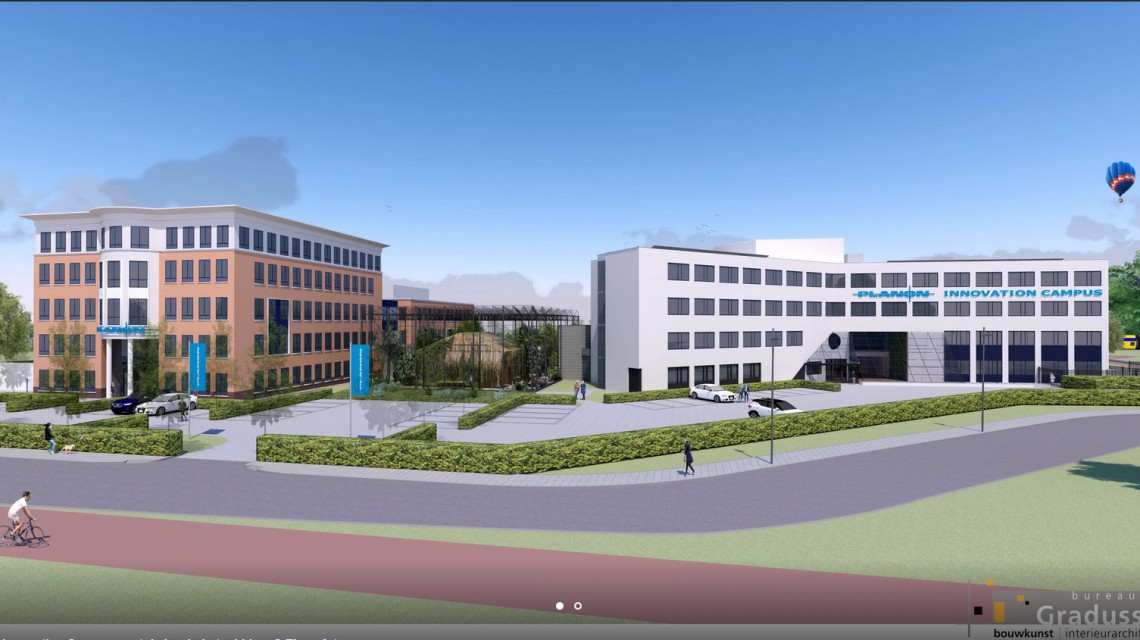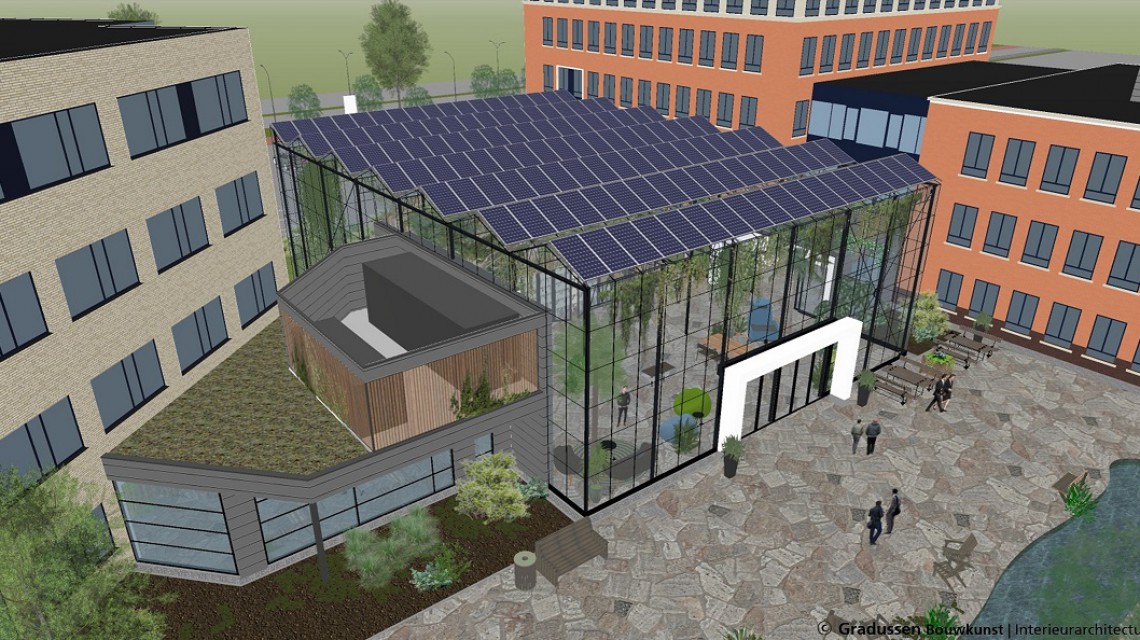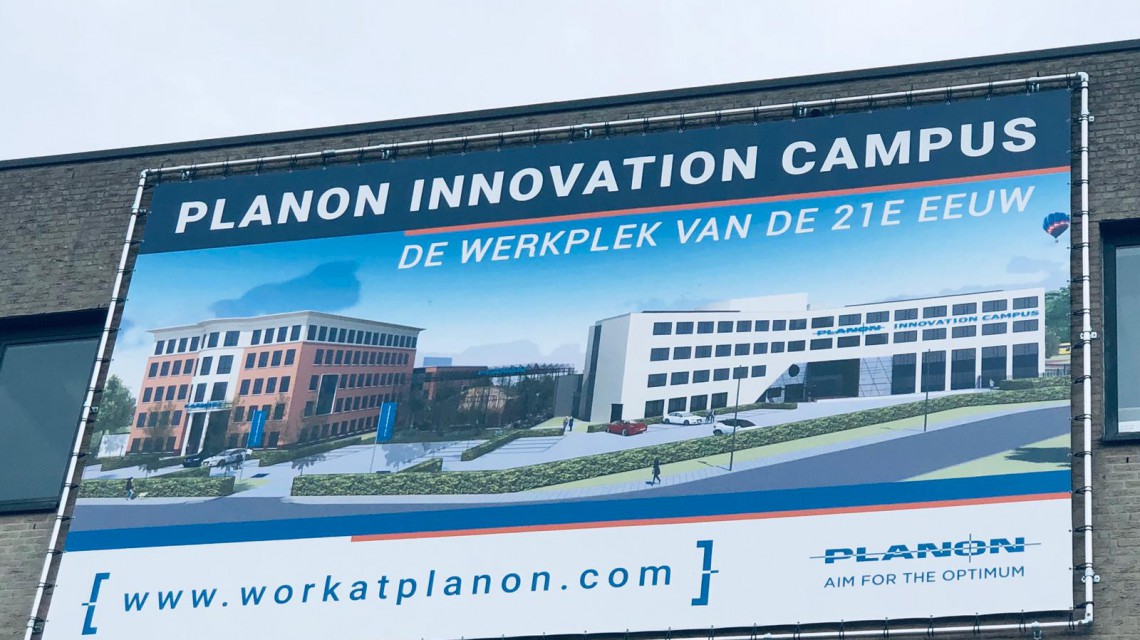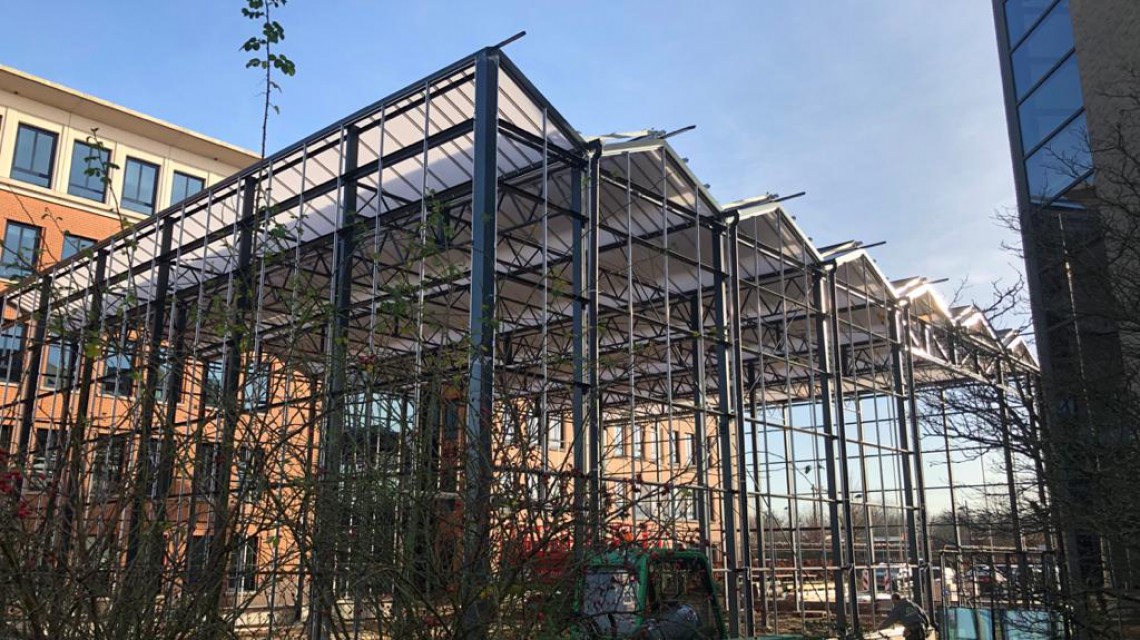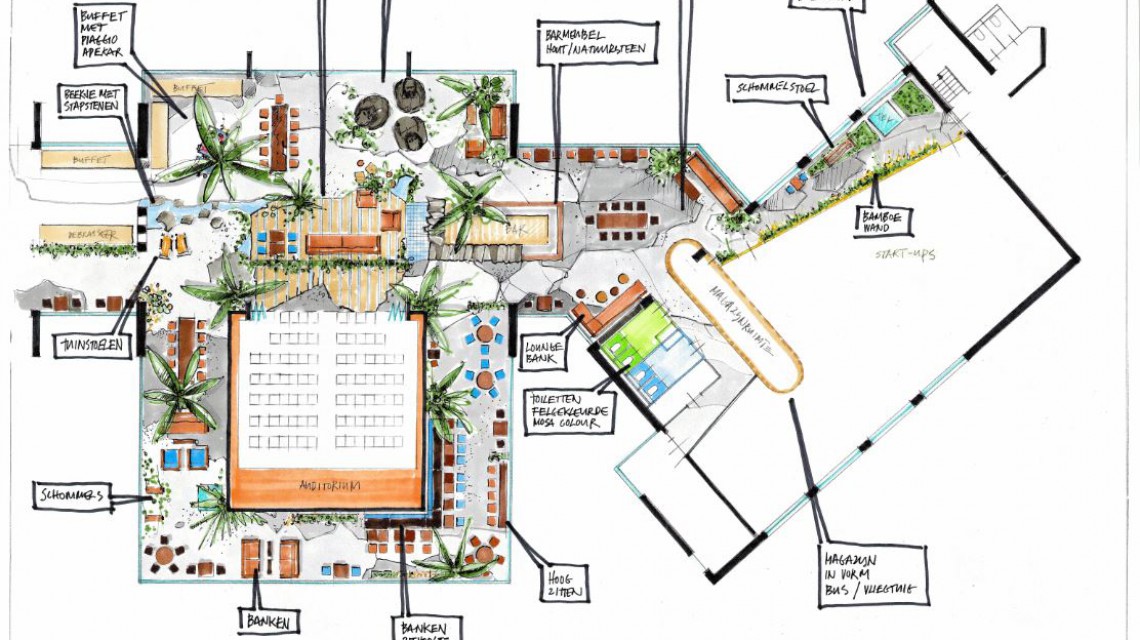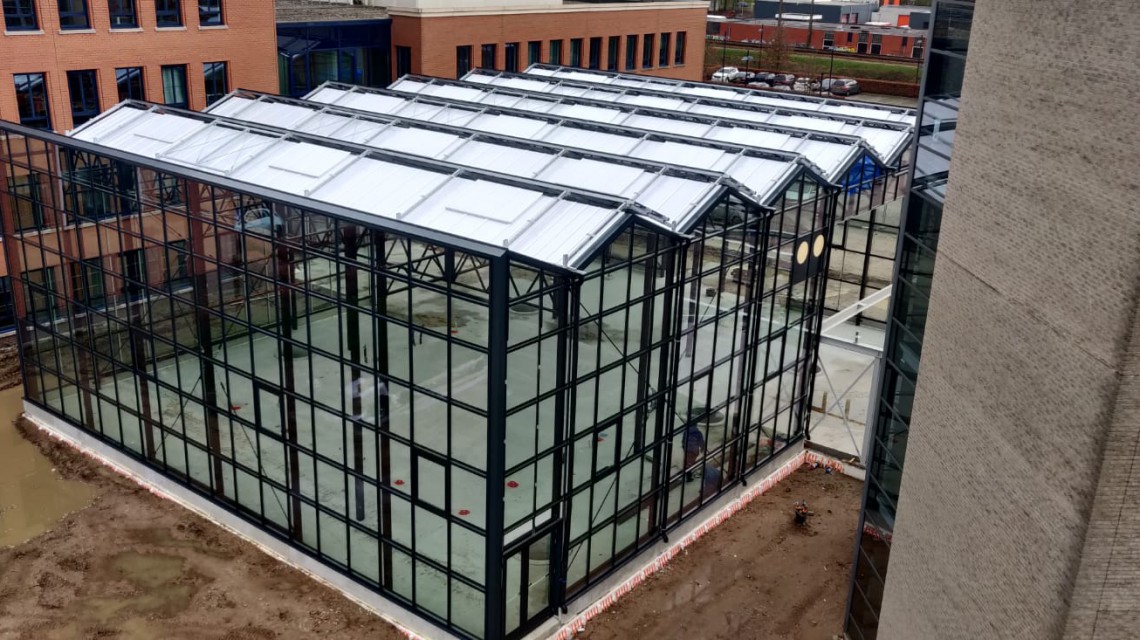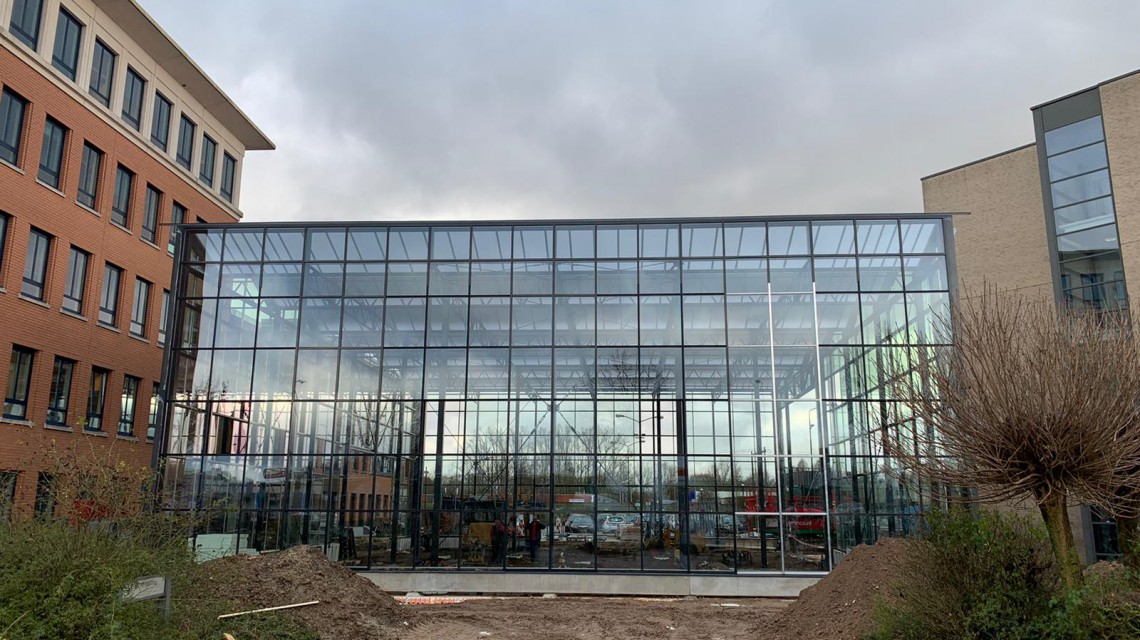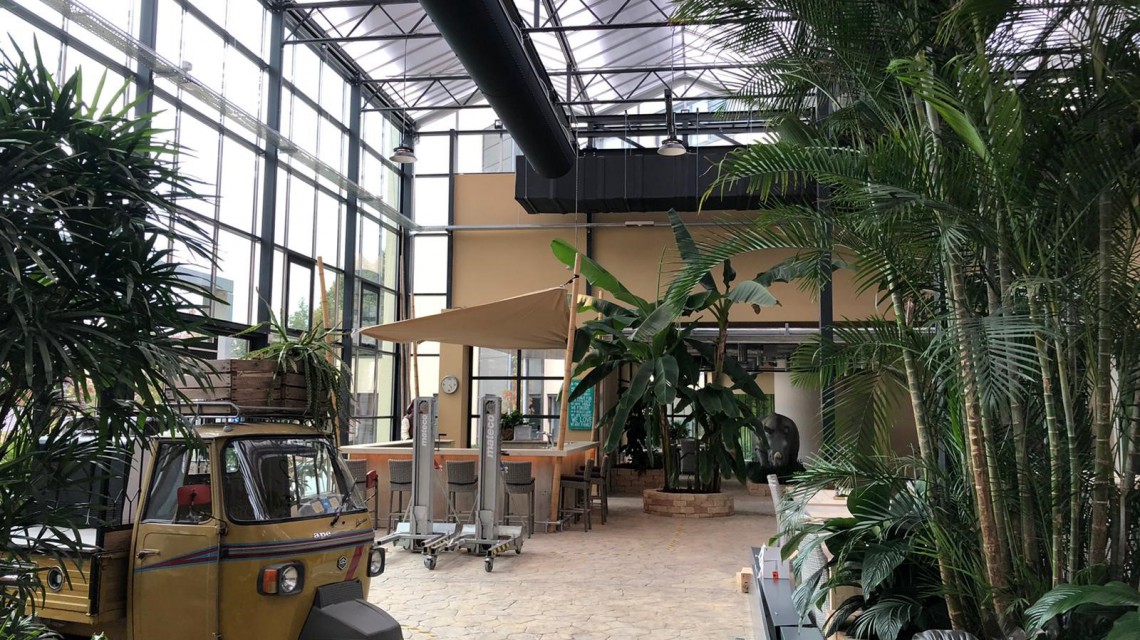 Do you miss the connection with nature?
Choose a glass construction from Smiemans:
Clear advice about innovations and possibilities
Guidance on all facets from start to finish
Always the latest technologies and systems
Insured for service and warranty