Billig Blomst Næstved (DK)
Expansion Venlo construction of 3,000 m2
| | |
| --- | --- |
| Place | Næstved, Denmark |
| Realisation | 2020 |
| Design | William Tolstrup Arkitekter |
| Surface | 3,000 m2 |
| Type | Venlo |
| Purpose | Garden centre |
Smiemans once again commissioned to build garden centre for Billig Blomst (DK)
After the realization of the new garden centre in Aalborg, the fast-growing retail chain Billig Blomst will get a new establishment in Næstved, a city south of Copenhagen. Commissioned by Stender, we will build 3,000 m2 Venlo construction next to the recently purchased garden centre.
Retail space and warehouse
A retail space of 2,100 m2 with a column height of 4.5 meters is going to be built, where the plants will be sold. A large cold room will be realized for the sale of fresh flowers and locally grown fruit and vegetables, something that Billig Blomst is known for. In the warehouse various pallets have to be stacked on top of each other, therefore the column height will be 8.5 meters high.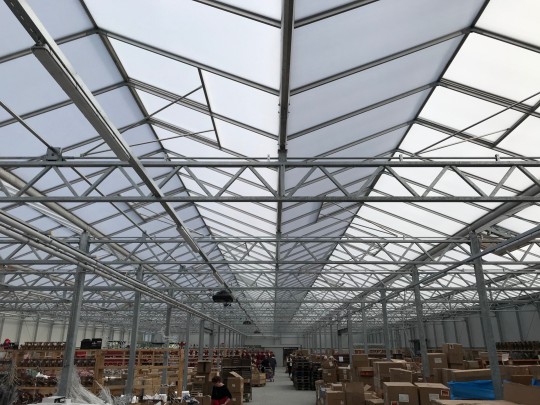 Advantages of Venlo construction
The Venlo construction is a very efficient construction to cover a larger surface. The possibility of omitting columns will create a large space that can be flexibly arranged. Columns can vary in heights, creating a lot of volume or, on the contrary, intimate spaces. In order to ensure sufficient insulation and the necessary daylight, sandwich panels have been chosen in the facades of both structures and the roof is provided with polycarbonate cladding.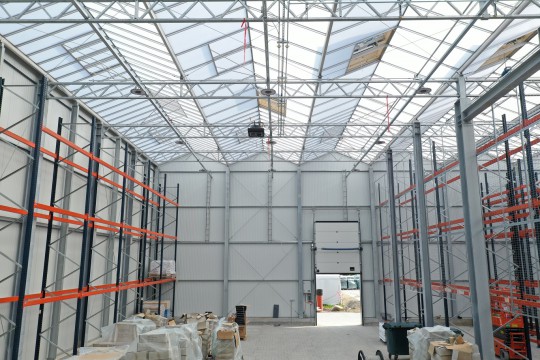 Create a metamorphosis with a refurbishment
Extension or renovation without closing your doors
Need a refurbishment in a short time and with a small budget? We can create a metamorphosis without closing the doors. An extension or a renovation offers more convenience and comfort for your customers and more sales area for you. We do everything in our power to receive your customers in a balanced atmosphere!
Looking for the specialist for your garden centre?
Count on us for smart advice and innovative solutions!
Clear advice about innovations and possibilities
Guidance on all facets from start to finish
Always the latest technologies and systems
Insured for service and warranty