The SP Small Span' (triples®) construction is a combination between optimal technics to create a cost efficient light building.

Various possibilities
SP small span has a large range of options; different types of deck, various widths and heights, many possibilities in terms of glass thickness, etc. Superior material and processing quality is combined with unparalleled system diversity. Every wish comes true, whether it concerns garden centres, botanical greenhouses or the very special requirements of greenhouses in plant research.
Numerous advantages
The SP small span construction is ideally suited to achieve and control the correct indoor climate, like the 11 meter high atrium for VB we realized. The high-quality insulated profiles with double glass provide better insulation. In addition, optimally adjusted natural ventilation (air vent) and the moving screen ensure an ideal indoor climate. In addition to this great advantage, this special construction has many other advantages.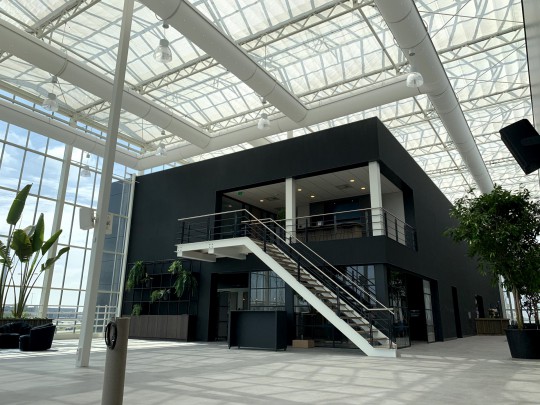 Flexible in height
The SP small span is also perfect to cover a larger surface. The possibility of omitting columns will create a large space that can be flexibly arranged. Columns can vary in heights, creating a lot of volume or, on the contrary, intimate spaces. Just like we did for the World Horti Centre. This international meeting point for horticulture is a place where business, education and research join forces.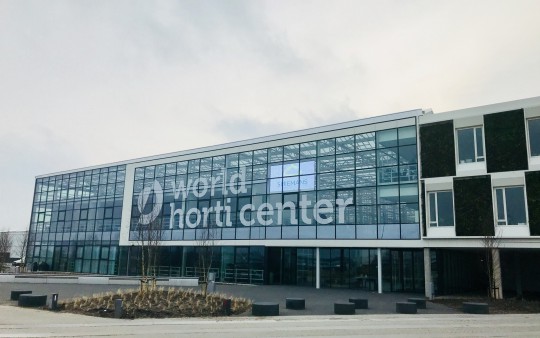 Largest roof with solar panels in the world
Already in 2002 we built the SP small span as a PV roof for the Floriade. Almost 30,000 m² semi-transparent solar panels were placed on the roof. The 19,000 panels deliverd a photovoltaic generation capacity of 2.3 MWp. At that time it was the largest PV roof in the world.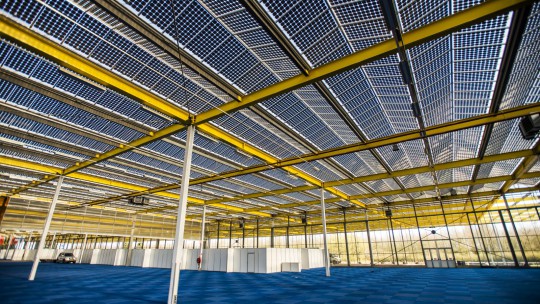 Added value for garden centres
The SP small span offers a lot of possibilities for garden centres, botanical gardens, etc. By adjusting the height and the roof covering, the function of the greenhouse can be changed from a sales area to a storage area. Good examples are garden centres Van Hage and Billig Blomst Næstved.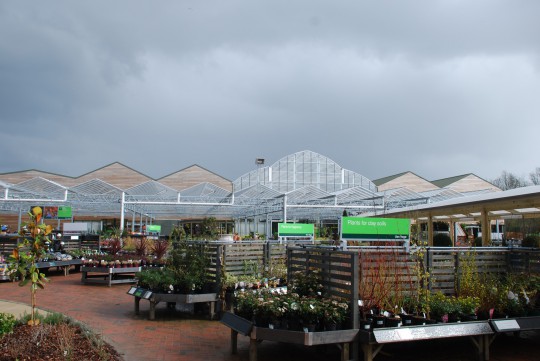 Looking for the expert in commercial glasshouses?
Choose our innovative glass constructions:
    Guidance on all facets from start to finish

    Always the latest technologies and systems

    Insured for service and warranty

    Clear advice about innovations and possibilities