Van Hage Peterborough (GB)
| | |
| --- | --- |
| Place | Peterborough, England |
| Opening | 2010 |
| Surface | 3,525 m2, with a ridge height of 1 meter |
| Design | Smiemans |
| Purpose | Garden center |
| Type | HighLight and Venlo |
Realized a beautiful garden center for the Van Hage garden centre chain
The garden centre we built in Peterborough was opened in February 2010 in the heart of Peterborough Garden Park and has since been proclaimed 'best garden centre in the Midlands' by the Garden Center Association.
Combination of Venlo glass construction with HighLight
The beautiful HighLight, our wide hood arc greenhouse, offers an impressive entrance for all Van Hage Petersborough customers. The combination of wood and white and green painted steel gives a chic look. The photos that you see of this project speak for themselves; the garden centre is beautiful.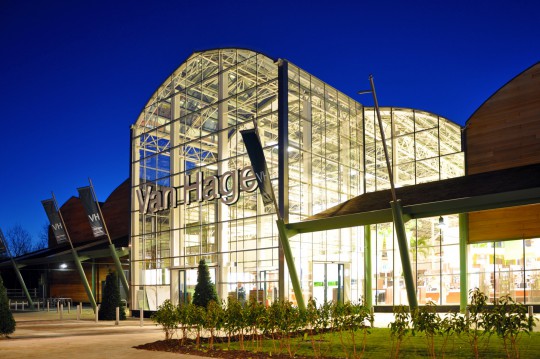 High enough for extra floor
There was chosen for sufficient height, more than 11 meters high, so there is room for an extra floor. This is used for the offices Smiemans also provided the operating system, which means that the climate can be properly controlled automatically.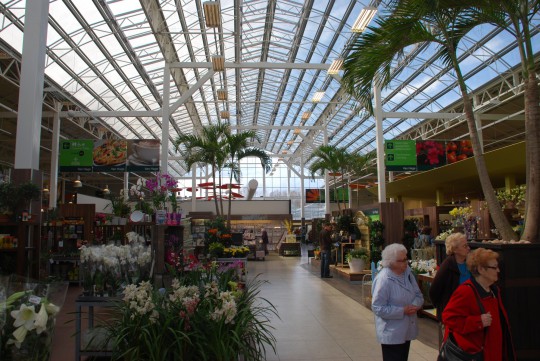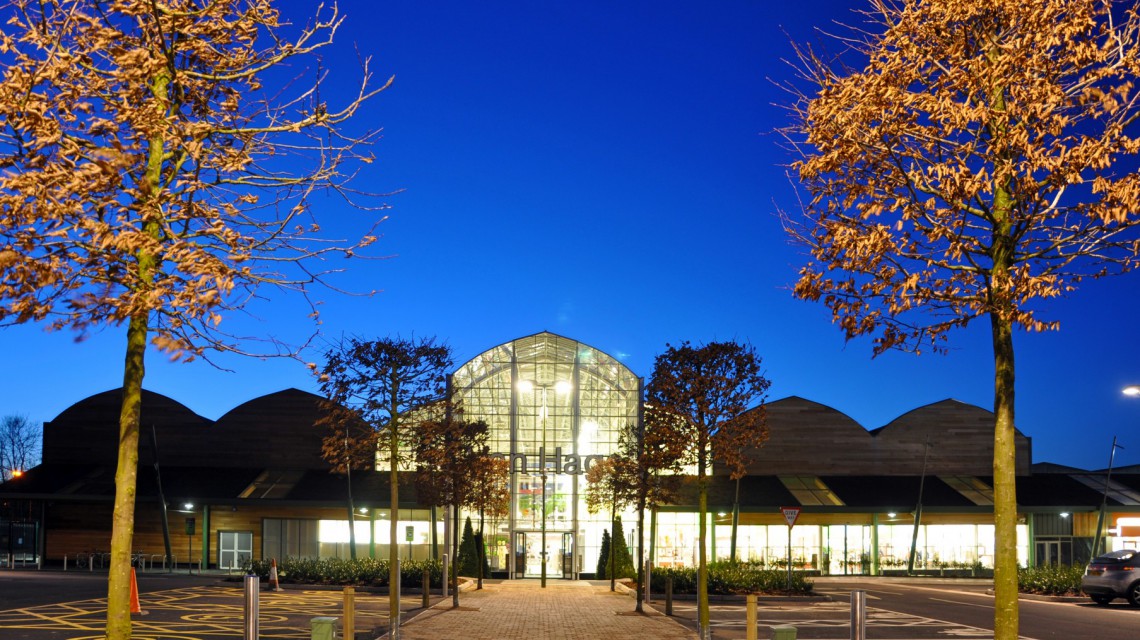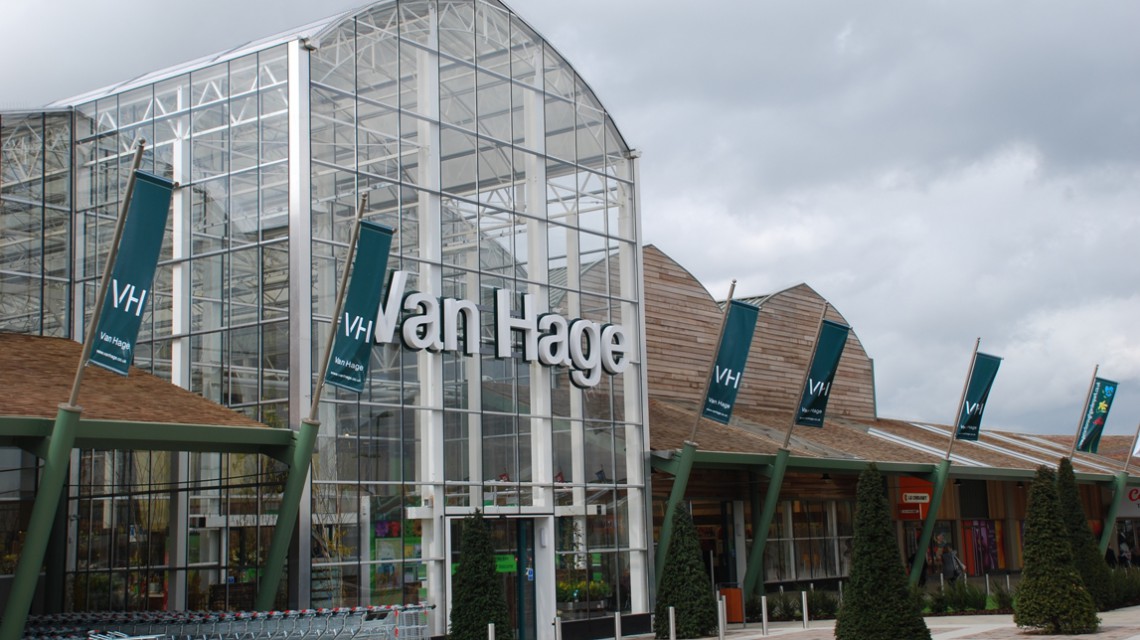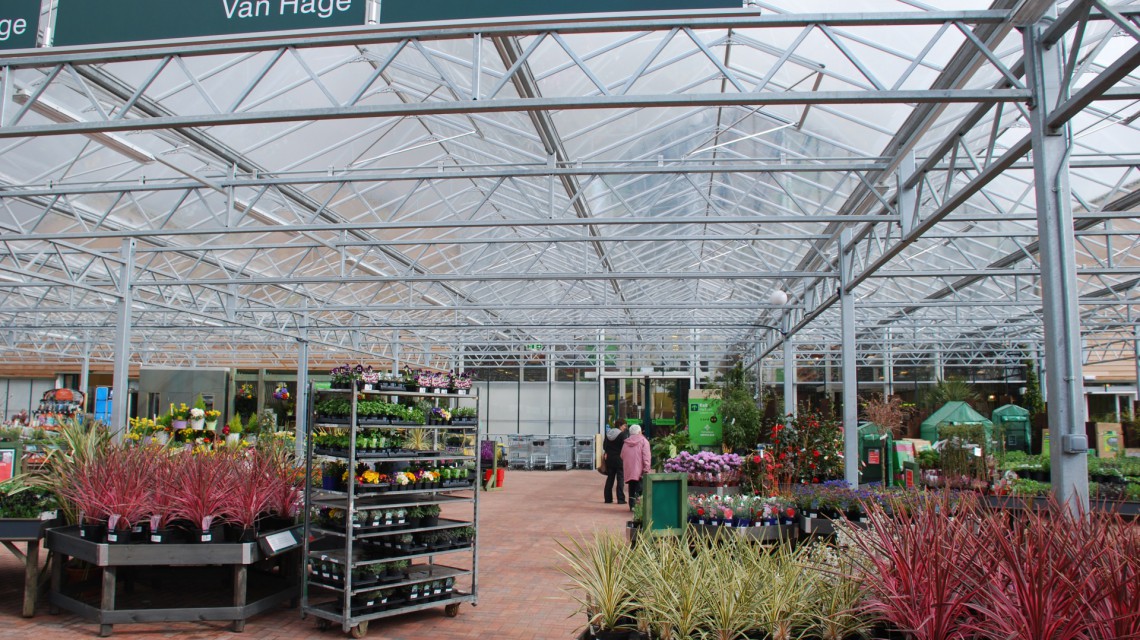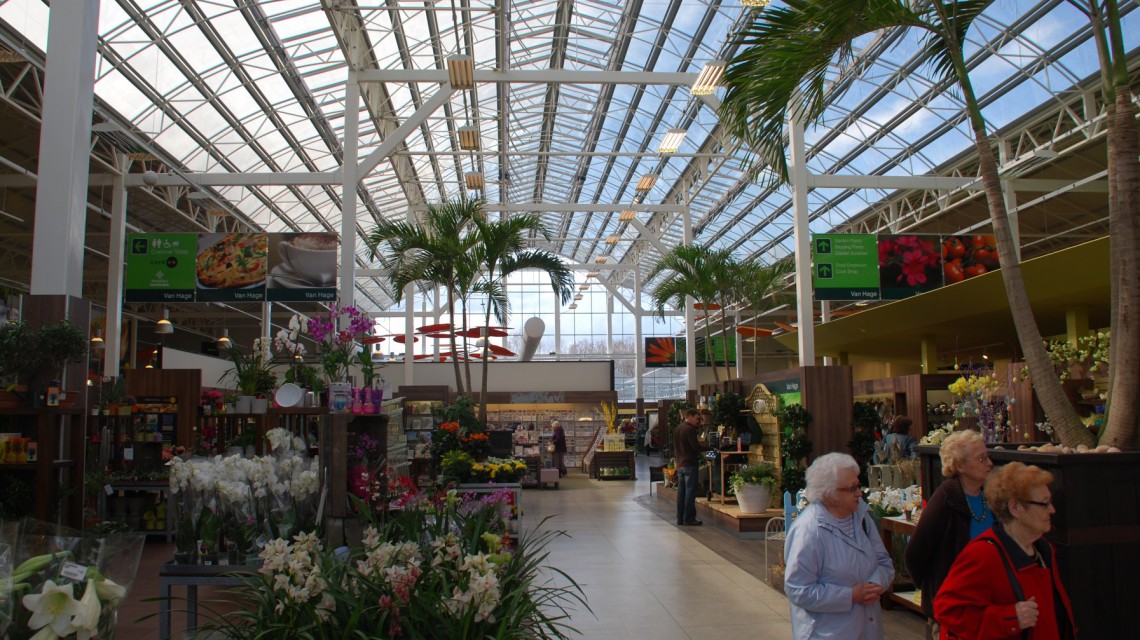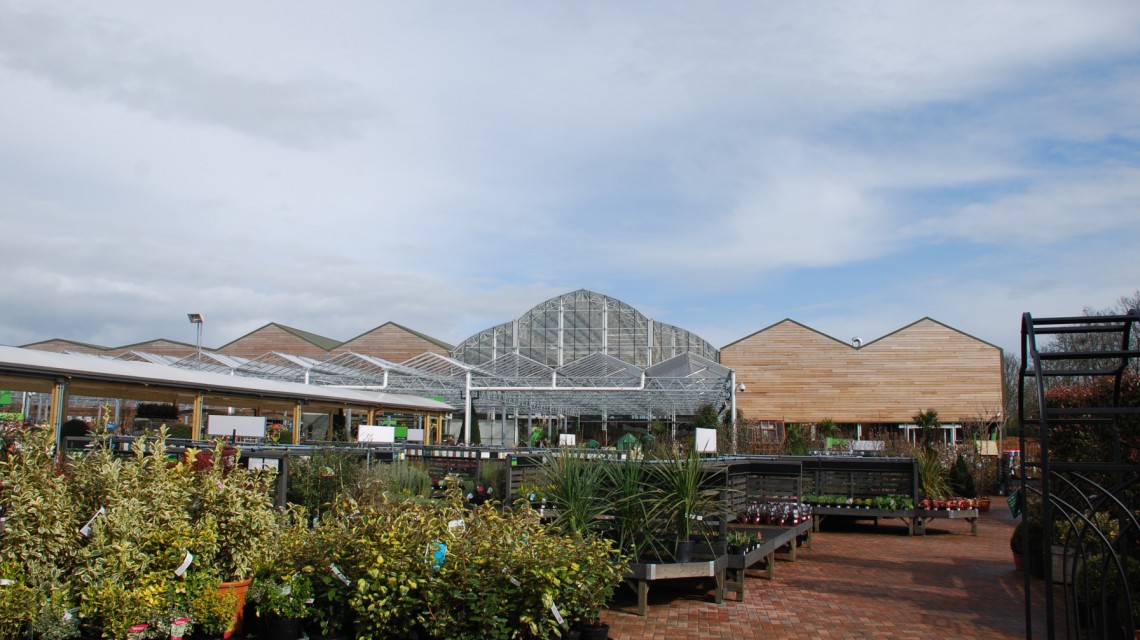 Looking for the specialist for your garden centre?
Count on us for smart advice and innovative solutions!
Clear advice about innovations and possibilities
Guidance on all facets from start to finish
Always the latest technologies and systems
Insured for service and warranty