Opening Plantorama Tilst & Horsholm
Monday 29 March 2021
In one weekend, the successful Plantorama chain has added two new garden centres which will bring them to a total of 13 locations. On March 26, Denmark's largest garden centre was opened in Tilst and the day after the branch in Hørsholm. Despite all the limitations by Covid-19, Smiemans Projecten succeeded in realizing two innovative establishments, in ± 8 months. Plantorama now has 13 garden centres all over Denmark.
Due to the limitations of Covid-19, the opening of the two new garden centres has not been announced and celebrated in a grand manner, but the result is impressive. Both garden centres are state-of-the-art, sustainable and real eye-catchers. The light through the asymmetrical roof and skylights, the escalator with the skylights above it, the cozy restaurant, the open balconies above the sales area, a waterfall ... everything has been done to entertain and amaze the visitor as much as possible. The perfect place to experience yourself.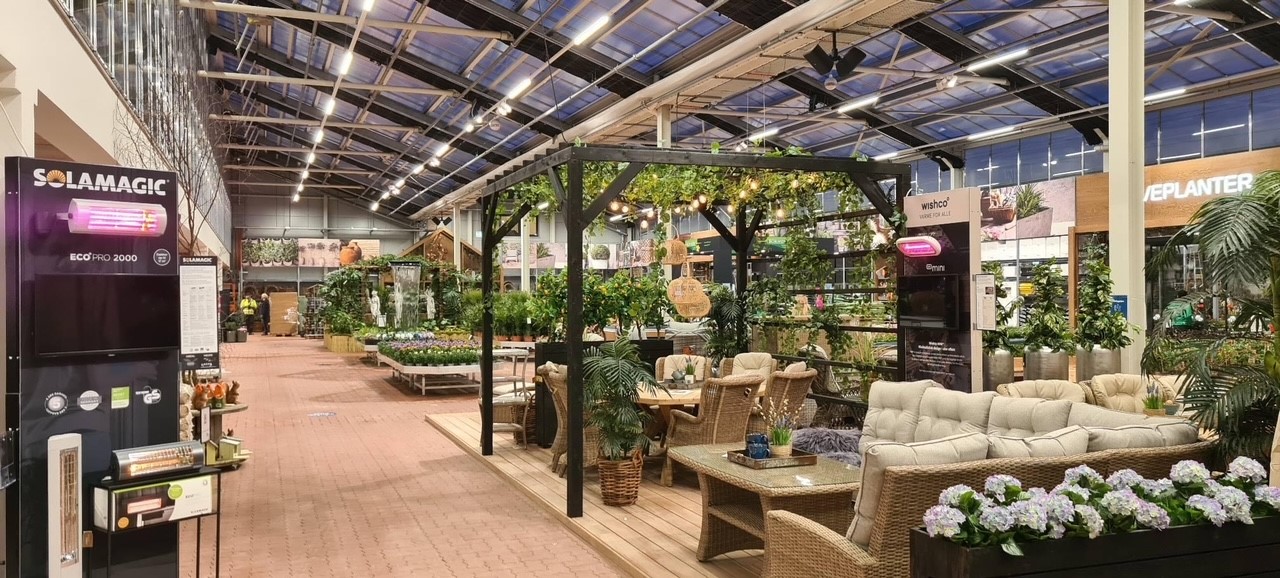 In terms of layout and design, the two centres do not differ very much. Both have the same facilities such as a large warehouse, 'Play land', a restaurant, 'open air' plastic curved greenhouses as an outdoor area and a huge range of products for house, garden and animals.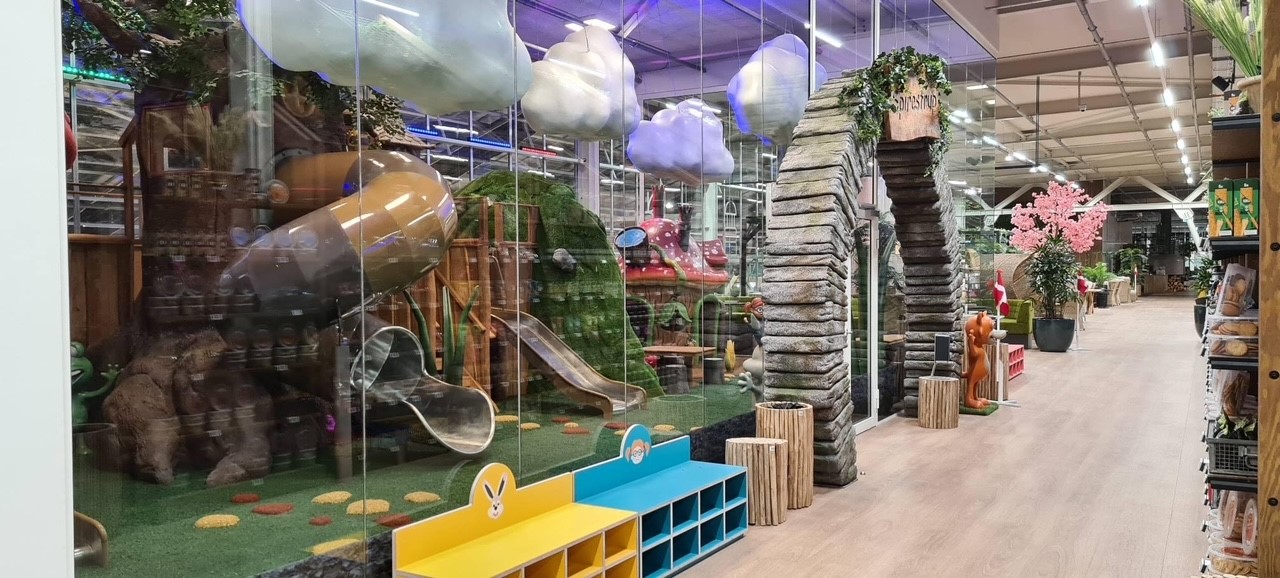 The latest technical installations have also been included in full, such as LED lighting, solar panels and wider rain gutters for collecting rainwater in the underground water basins and used for irrigation of the plants. They only differ in size, Hørsholm is 9,000 m2 and Tilst has an area of ​​no less than 12,000 m2.