"We do more than designing and building your garden centre, we take care of everything!"
Ferry Breugem - sales manager
Custom made, effective and stylish design

Are you looking for a different model or shape? Then you have come to the right place!
We work together with renowned architects and can also design your glass construction exclusively from the drawing table. Our customers often opt for a customized design, developed on the basis of the classic shape using standard (structural) elements. This allows us to produce a transparent functional building that is both unique, affordable and quick to build.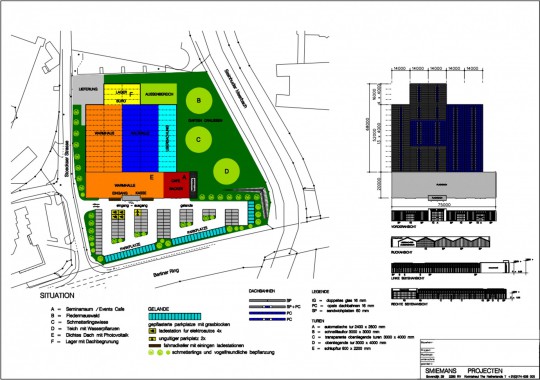 To achieve a comprehensive design, we propose to follow the next steps:
STEP 1 – Brainstorm Sessions
Discussion/conversations about your ideas, requirements and wishes that are translated into possible project development.
We then fine-tune and evaluate the information received, after which we will propose a development plan for the site, based on receiving digital site location information and/or map.
STEP 2 – Sketch design
With this information package we translate the wishes into a concept advice and design proposal.
STEP 3 – Preliminary design
The preliminary design of the building is ready for presentation to local planners and/or the government.
STEP 4 – Final design
Complete development (according to local requirements).
STEP 5 – After approval of the building
After building permission, we can carry out the construction work in accordance with the agreed project time schedule, description and final project price.
Special designs
With a design that is not based on the classic constructions, like Venlo and widespan, the possibilities are endless. We have a lot of experience with designing facades, custom wall finishes, half-timbered beams, roof slopes, bend sections - from igloo to pyramid! Our work is always guided and influenced by our considerable experience and our specialist knowledge, to insure the quality of the design, excellent service and guarantees. We build what we are good at, which means that you will always get the maximum benefit from our expertise for your project.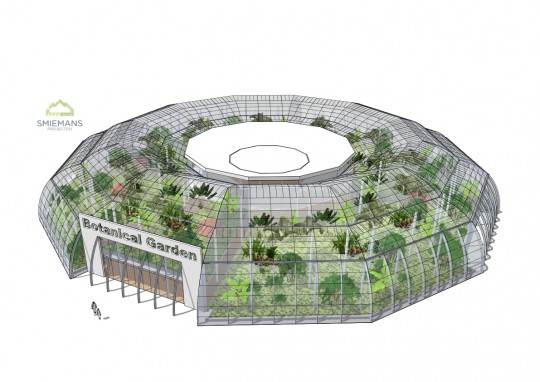 Appreance of your glasshouse
The shape is just one aspect that defines the appearance of a glasshouse. Other aspects are: use of blinds and screens, solid panels, roofing tiles, coatings and material finishes, types of glass and the level of reflection. The combined effect of these has a huge impact on the appearance of the glasshouse.