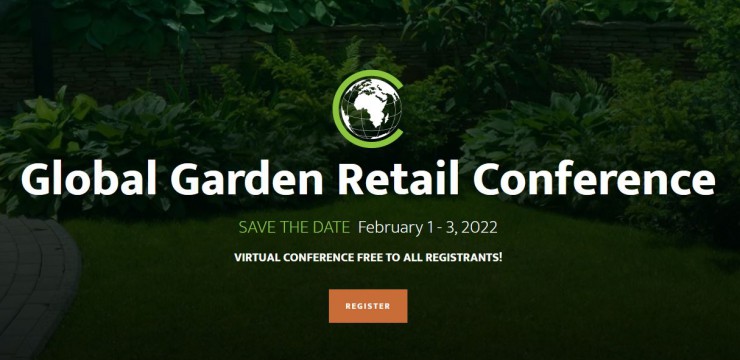 It is time for a global virtual event for our industry. This will be the largest audience ever in an industry-wide conference and trade show, hearing thought leader points of view, experiences, and examples from around the world.    
John Stanley, an international consultant and speaker based in Australia
Virtual global conference
Event and trade show for three days

For the first time ever, retail horticulture industry professionals worldwide can join together to share, discover, learn and discuss new industry horizons and opportunities at the 2022 Global Garden Retail Virtual Conference & Show.
Co-chaired by veteran retail consultants Sid Raisch and John Stanley, this "Free for Attendee" virtual event will feature fast-paced presentations in 90-Minute segments spanning the time zones of the world over three days, February 1, 2, and 3, 2022, with a virtual trade show that will be open the entire month of February.
Expansive Industry Cooperation
Trade associations, breeders, brands, growers, manufacturers, distributors, and other professional interest groups are encouraged to invite and enroll their members and customers to help build maximum industry participation facilitating a first-in-a-lifetime opportunity to network, learn and grow from each other.
With broad support, this will be the largest single gathering of horticulture professionals ever. Hurry now and invite your friends and colleagues and register your team. Find attendee registration, sponsor and exhibitor information today by visiting https://gardenretailconference.com.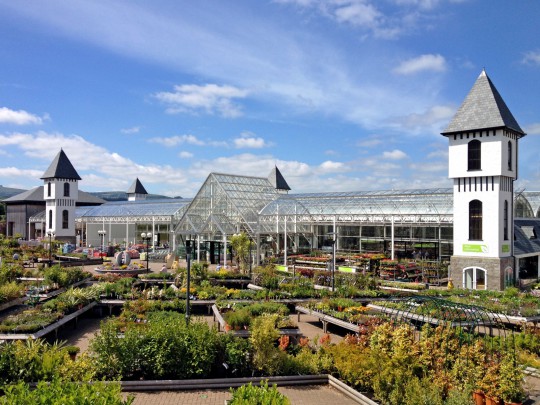 World Class Thought Leaders Speaking to inspire and share ideas
Karen Moad, President of the International Garden Centre Association, said, "Independent garden centres have a virtal role in the future of gardening, lifestyle and wellness. Together, we have the opportunity to make a difference. The virtual conference will bring some key industry leaders together to inspire and share ideas specifically focused on IGC's." Karen went on to say, "As the President of the IGCA, I look forward to being engaged with fellow garden centre owners at this event and see it as a wonderful opportunity to keep connected."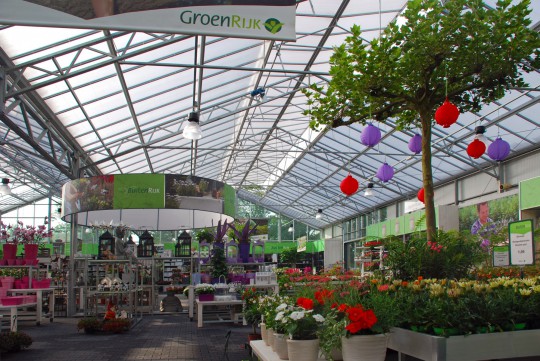 Sponsors Provide FREE Attendee Registration
Why attend the Garden Retail Conference? There is no registration fee or travel cost for the attendee. Industry suppliers are providing sponsorship and virtual booth rental covers the costs of the event, which is expected to be the biggest gathering of horticulture professionals ever.  Ball Horticulture, a global supplier, is the event Diamond Sponsor. Additional sponsors include but are not limited to AmericanHort, Garden Communicators International, Gardenex, International Garden Centre Association, Orlandelli Group, Smiemans Projecten and The Garden Center Group.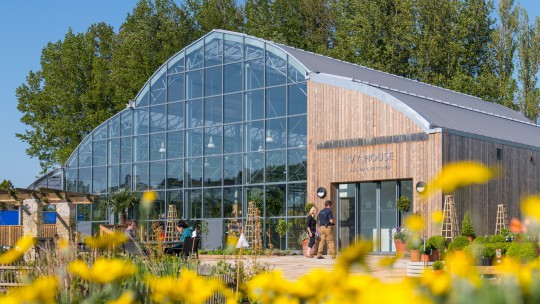 Looking for the specialist for your garden centre?
Count on us for smart advice and innovative solutions!
Clear advice about innovations and possibilities
Guidance on all facets from start to finish
Always the latest technologies and systems

Insured for service and warranty