Wildlands Adventure Zoo (NL)
Experience nature in tropical adventure park 'Jungola'
| | |
| --- | --- |
| Place | Emmen, NL |
| Construction | started May 2014 |
| Realised in | 2015, zoo opened for public in March 2016 by Dutch King Willem Alexander |
| Glasshouse 1 | Polycarbonate gables for big glasshouse of 6,200 m² |
| Glasshouse 2 | Complete glasshouse: steel construction, roof and gables, 3 layer ETFE-foil |
| Purpose | Zoo, breeding, exhibition, recreation |
Two projects for new zoo Wildlands
At the tropical adventure park Wildlands you can visit 'Rimbula'. This huge glass construction is the new home for birds, monkeys and elephants. At around two hectares in size, 23 metres in height and situated 4 metres under the building line, this enormous glasshouse is unique in Europe. Smiemans is responsible for the 6,200 m² curtain wall, made from polycarbonate because of its excellent insulation properties, transparency and favourable pricing.
Butterfly temple with large farming areas
The smaller glasshouse of 1,100 m² has a higher section accommodating a butterfly house and a habitat for other reptiles, as well as a lower section which is 200 m² in size. This is intended for the cultivation of plants, caterpillars and butterflies. Smiemans built the whole project: the steel construction work, the curtain walls and the roof.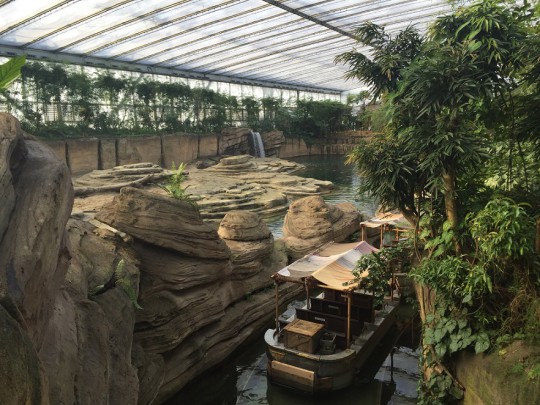 Imitation of Tropical climate with enough daylight
The greenhouse construction was provided with a special 3-layer ETFE foil (inflatable cushions). This special foil allows not only daylight, but the complete light spectrum. In addition, the system offers excellent insulation, allowing the tropical climate to be well simulated. These matters are essential for tropical plants and animals in the greenhouse. One really experiences the feeling of being outside!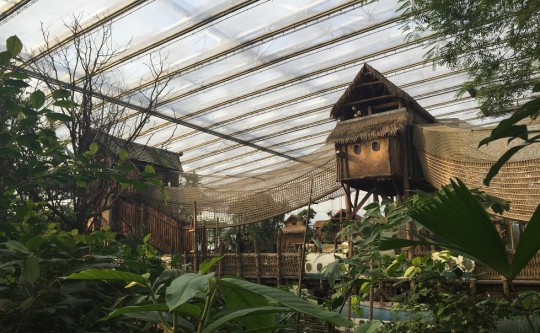 Many benefits of ETFE foil
The glass construction with ETFE foil was a conscious choice with many advantages;
a lot of natural daylight;
the insulation saves energy;
the butterflies can survive because of the full light spectrum;
the feeling of being outside;
imitation of the tropical climate in which the animals normally live;

the special 3-layer foil 

is extremely hard-wearing and UV-resistant.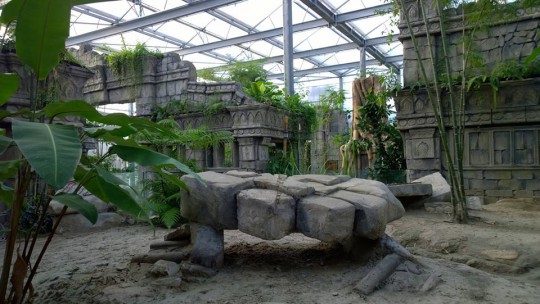 Official opening by King Willem Alexander
The old zoo in Emmen closed its doors on 31 December 2015 and in March 2016, Wildlands, Adventure Zoo Emmen was opened by our King Willem Alexander. The new theme park Wildlands was built on a terrain of 22 hectares and the construction took a total of 2.5 years. It replaced the old zoo that had to leave because it stood in the center of Emmen.
Two particularly beautiful projects where the collaboration with Smiemans Projecten went very well.

 

Ronald Koekkoek, VolkersWessel