Rooftop greenhouse Agrotopia wins World Architecture Festival Award 2022
Thursday 8 December 2022
The rooftop greenhouse Agrotopia won first prize in the Completed Buildings for Production energy & recycling category at the 15th edition of the WAF in Lisbon! This was a battle between 8 other impressive finalists from a total of 252 entries from around the world.
Agrotopia also unanimously won "gold" at the Belgian Construction Award within the Smart Innovation category.
The participants were assessed on the basis of 3 criteria: Contribution to climate adaptation and sustainability, innovation and social support.
Agrotopia was created in collaboration with META Architectuurbureau and commissioned by Inagro vzw and REO Veiling. The design team consisted of the Greenhouse Horticulture business unit of Wageningen University & Research, Tractebel Engineering and Smiemans Projecten.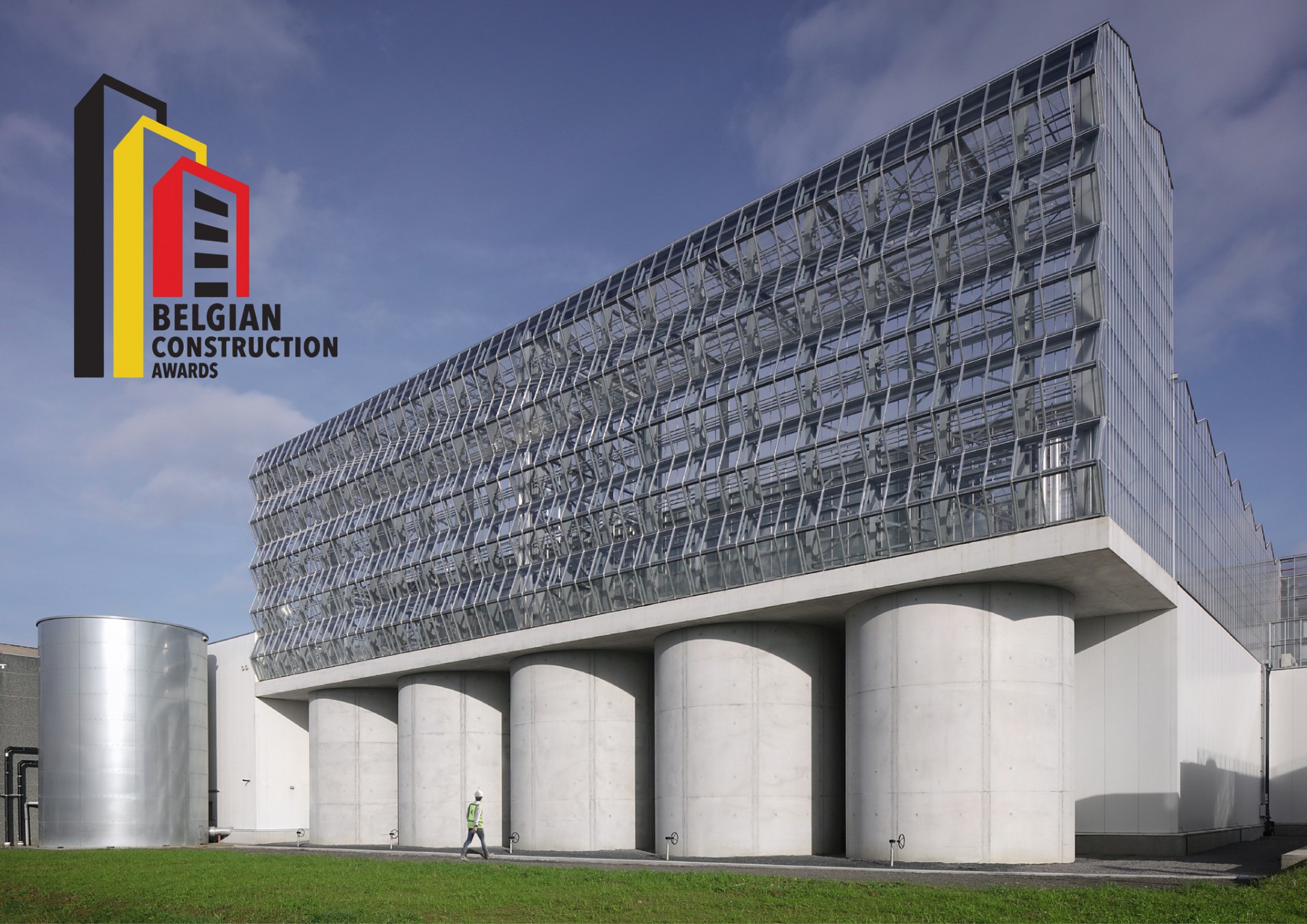 "We are absolutely honored by these awards. It is a recognition of our design for the largest roof greenhouse in Europe. The innovative building is an example for future food production in the city, intensive use of space and circular energy and water use in sustainable greenhouse horticulture." says Jago van Bergen | director at van Bergen Kolpa Architecten.

Since opening in 2021, Agrotopia has also been shortlisted for the Dezeen Awards 2022, the ARC22 awards, published worldwide in numerous leading architecture magazines, online architecture platforms and the Flemish Architecture Yearbook 2022. Agrotopia also received an honorable mention for Best Use of Natural Light Prize , was shortlisted for the Futureglass award and came second in the World Building of the Year 2022 category.